I found Tamara Laporte through a couple artist friends when I was asking for a recommendation for a multi-teacher class, she and Lifebook came highly recommended. I am not exaggerating when I say that following along with Tam as she teaches you to draw and paint adorable whimsical girls has so changed my life in magical ways.
Tamara Laporte Online Mixed Media Art Classes
The most famous of Tam's classes and now the subject of her first-ever book, "Lifebook" runs annually with an early bird pricing showing up in December through January and then for full price the remainder of the year. You really could join in at any time because for your art class purchase you are allowed do download ALL of the hundreds of video's so you could go back at any time. The thing you would miss however is the amazingly supportive community that Tamara and her teamwork to create in the Facebook and Ning groups that comprise all the other artists and artists in training. You'll find brand new mixed-media people like me, to professional artists, side by side going through the weekly lessons together. At first, it IS a bit intimidating, I won't lie, but the support you are given when you share just a bit is a bit humbling and has brought me to tears a few times, not only for the support and help that I have received but when I've seen it with other's in the class.
You can still sign up for Lifebook 2018 and don't worry about catching up, I'd probably do the first two lessons that Tam runs to get the idea of how Lifebook works and then join in with where the rest of the folks are and look through the previous lessons to see which ones appeal to you. But that's the whole Hippie Artist part of me, you don't have to go in a straight line or follow any rules to achieve a great result in art or in life.
You can also go back and do just Tam's lessons from past years of Life Book. I think I've bought almost all of these when she's had them on sale. You won't be working along with the class with these but you can always post on the Willowing and Friends Facebook page.
and a bunch more! you can click here to view more details!
Tamara has also created a couple of stencils for mixed media artists that I simply adore and use all the time in my art journal but I'm not sure where you can purchase them now.
Ever After: Create Fairy Tale-Inspired Mixed-Media Art Projects to Develop Your Personal Artistic Style 
Each summer Tamara brings even more whimsy and magic to your life. This new book explores a bit of what you will discover when you sign up for the classes here.
Life Book – Tam's Online Art Lessons
At the end of each year, Tamara offers up her lessons from that years Lifebook for self-study. You can click the links below to get started in the fun.
LB2020 The Tam Edition' includes in-depth mixed media art lessons & bonus lessons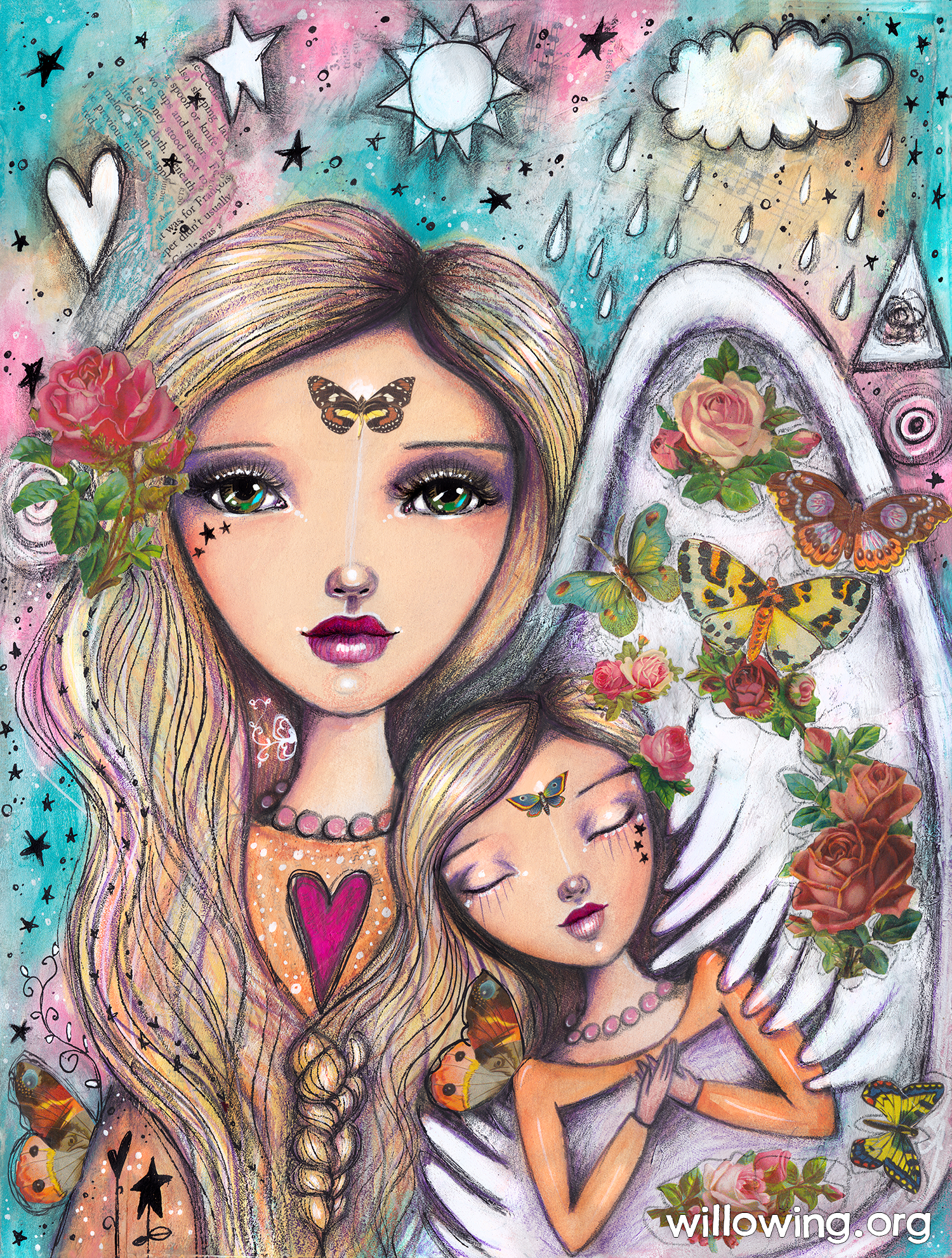 ---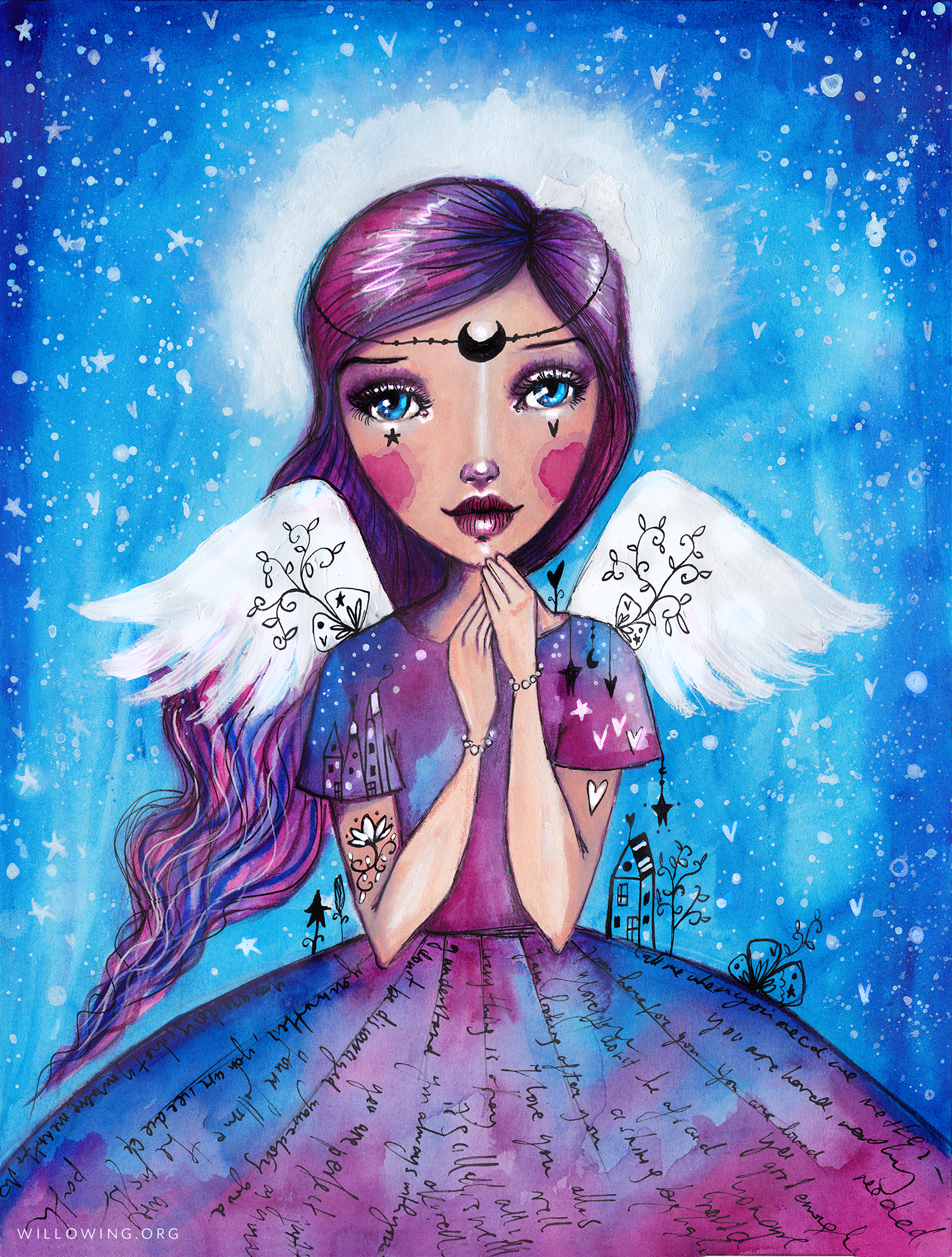 Tamara Laporte shares her mixed media, craft and well-being techniques, tips and tricks in this year's Lifebook.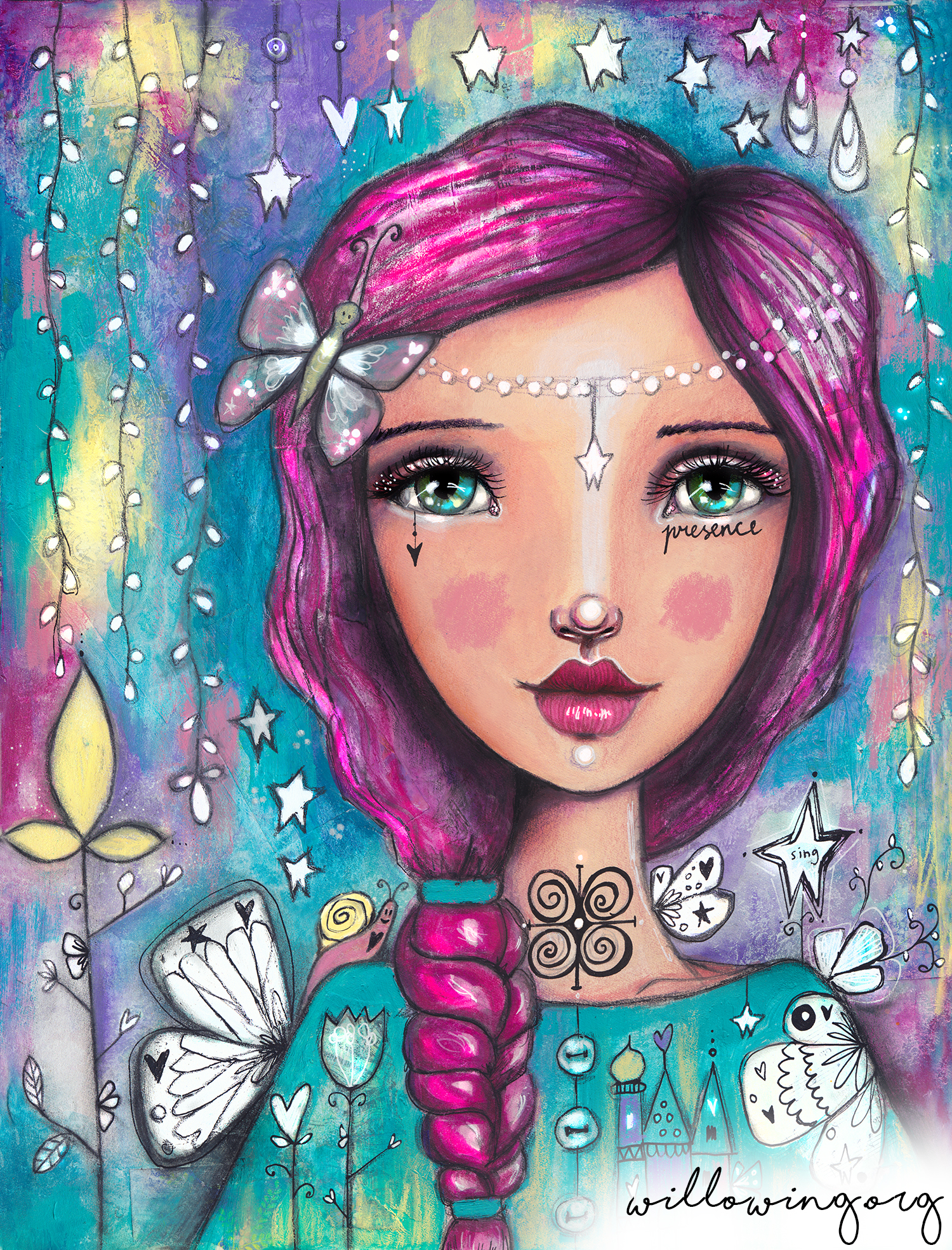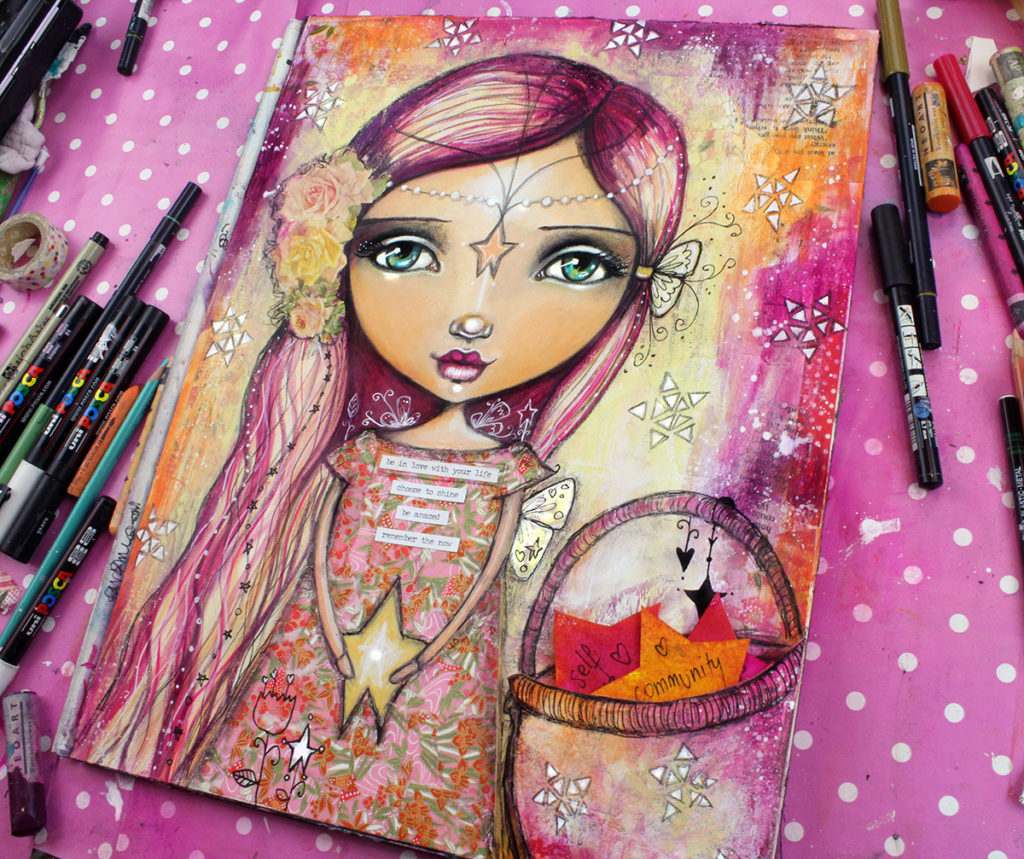 Themed around self-development and healing, Life Book 2016 The Tam Edition is a celebration and honouring of self. In 9 in-depth lessons and 3 bonus lessons you will learn a wide variety of mixed media techniques, creating loose mixed media art journal pages
---
Tamara Laporte's Artwork for Sale
If you feel the need to see Tam's happy world every day in your home, she has lots of options for you on both Society6 and Etsy.
Society 6 has the largest variety because you can turn Tam's gorgeous art into items you'll use every day. I'm having such a hard time deciding what I want first!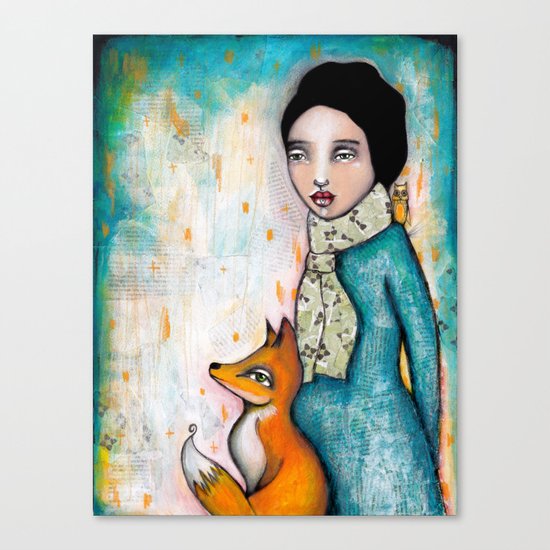 It's really so hard to decide which Tam thing you want where but I think I'm going to start with a couple of iPhone skins!
Thank you for all your happy positive vibes you are sending out into the universe, I see so many whose lives have been touched in wonderful ways by your art, your classes and your genuine caring for others.