We stand behind the #BlackLivesMatter peaceful protests going on worldwide and with this page we are endeavoring to support Black artists who are creating beautiful images for everyone to color.
Supporting Black Artists #BlackLivesMatter to Me!
I recently received 3 gorgeous coloring books from the amazing Black female artist Keisha Becerra from XavierArts.
Click to Order Amazon US, UK or Canada Book Depository Worldwide or Etsy
This book features a wide range of hand-drawn black women and their families. The Book is focused on self-love and positivity'

Keisha Becerra
Each page was hand-drawn with a focus on creating detailed coloring pages designed for adults. All illustrations are accompanied by an inspirational quote or poem by historical figures and anonymous authors to inspire you.
Click to Order Amazon US, UK or Canada Or lots of digital downloads on Etsy .
We also thought her drawing of George Floyd was amazing.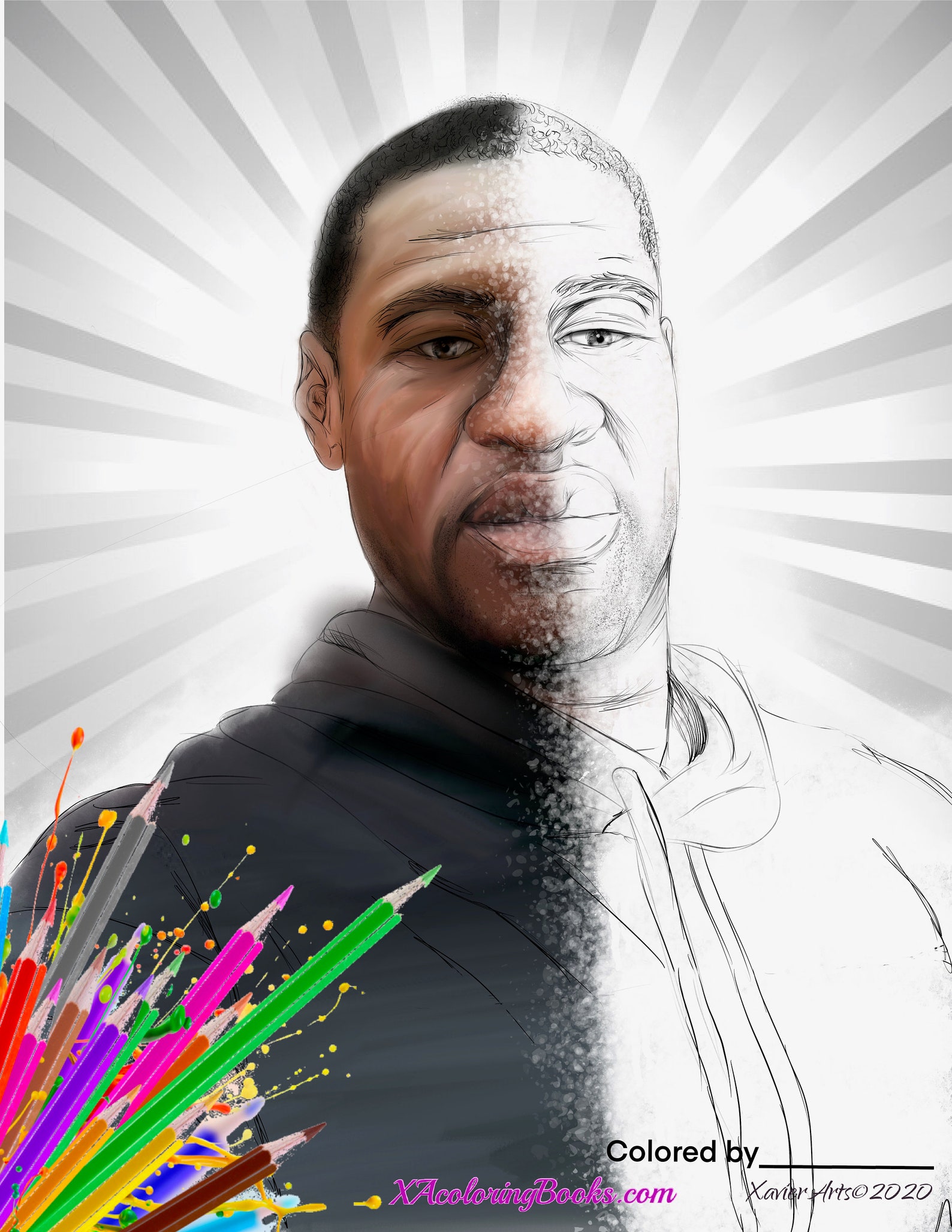 Our featured Black artist Keisha also has some wonderful fantasy coloring sheets from one of my favorite shows, Game of Thrones.
This one is entitled "Love at First Site"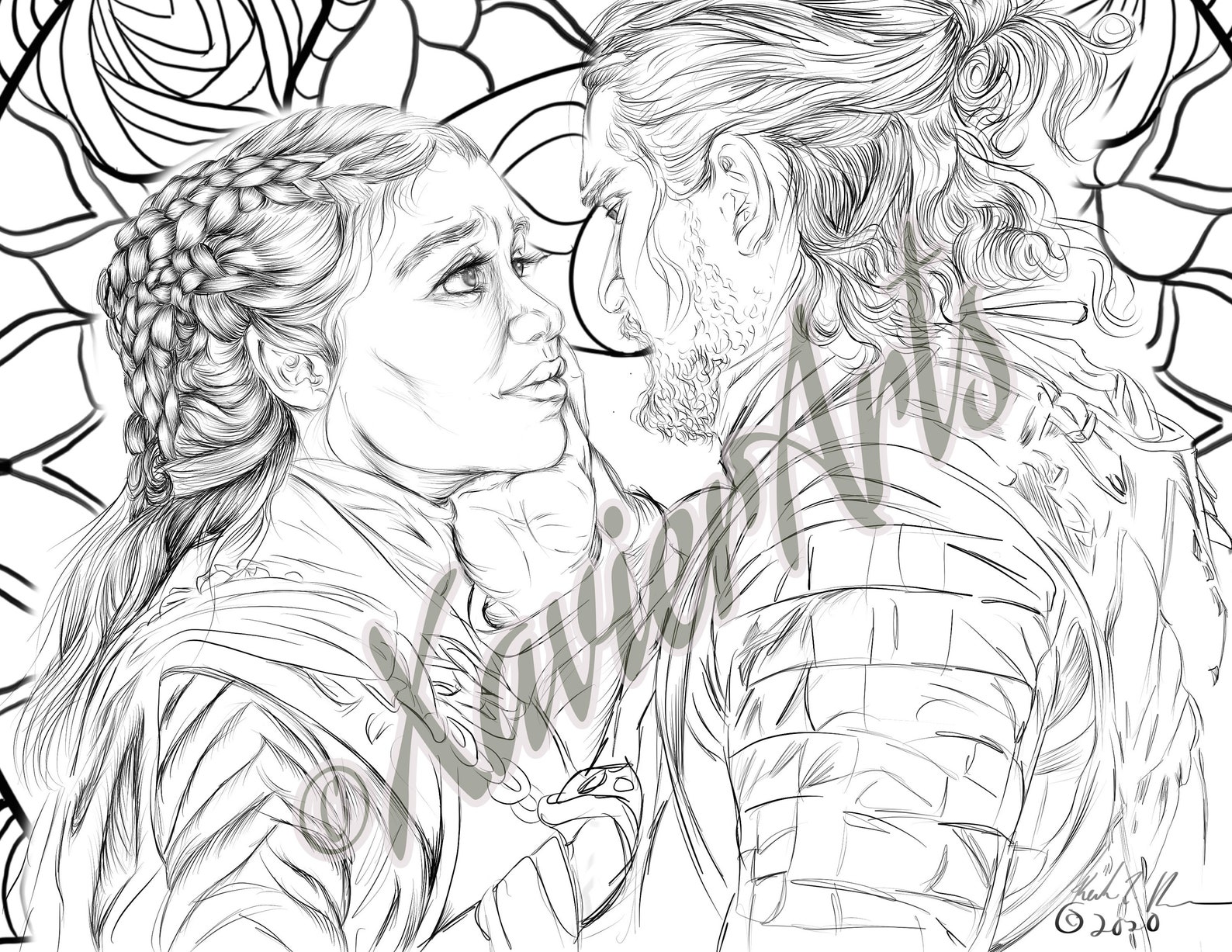 Here's the queen on the throne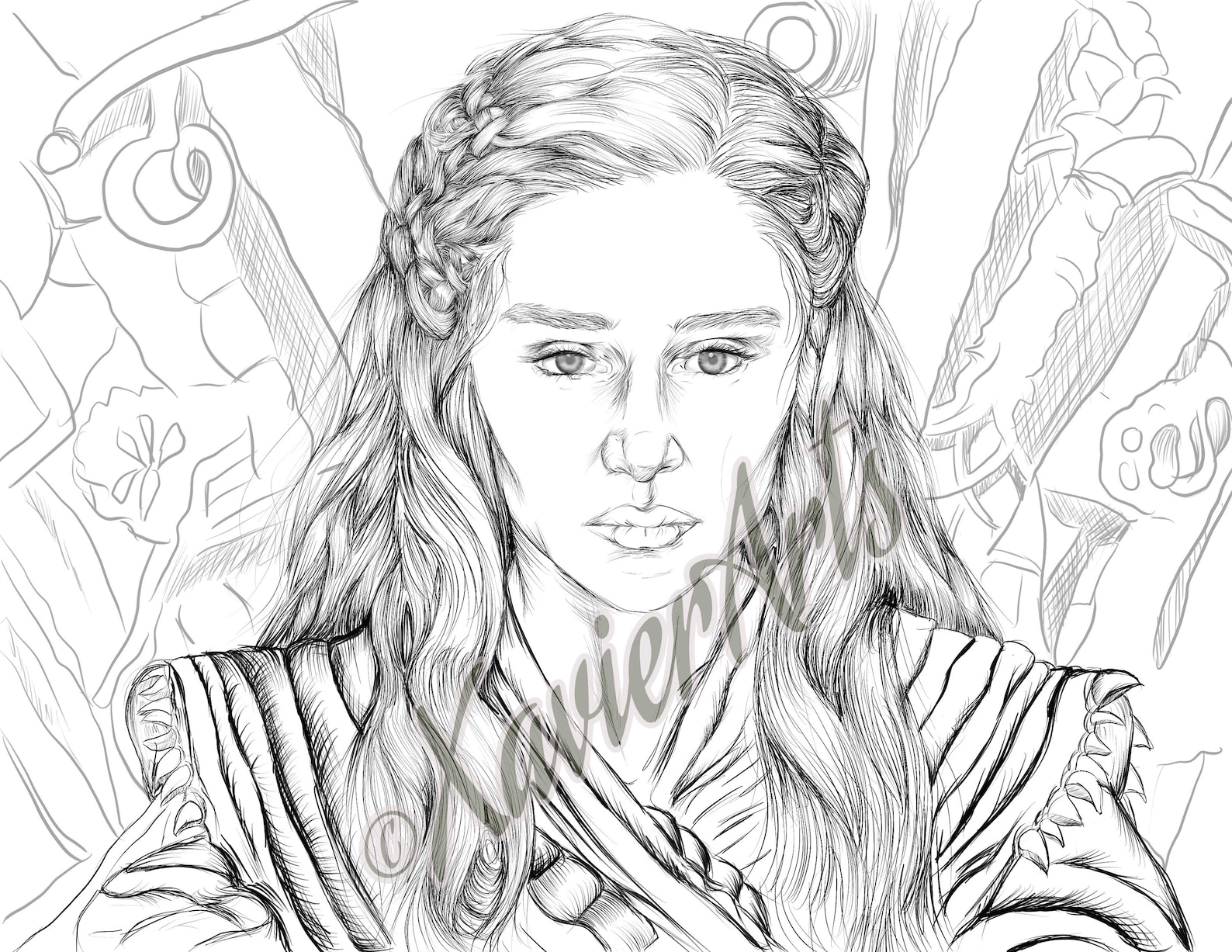 About Artist Dr. Keisha Becerra
As the daughter of two army officers, Keisha traveled to many countries and got to experience the beauty of diversity first-hand. These experiences became the foundation for her artistic inspiration. Keisha started drawing the world around her. Art was never far from her mind, even doodling at work during faculty meetings. Soon Keisha was expanding into zen doodles, portraits, mandalas, and fantasy art.
One afternoon, Keisha's four-year-old daughter started crying, saying that she was ugly after seeing the move Rapunzel. "My beautiful curly-haired child was comparing her afro- curly hair to Disney's Rapunzel!. I always told my child she was beautiful, but she's needed to see it." That day an idea was formed and began to build momentum, leading to the creation of XavierArts.
On a mission to give her daughter, and anyone feeling pressure to be anything other than themselves, XavierArts creates coloring books, posters, and prints highlighting the beauty of different ethnic groups. Keisha Becerra has gone on to publish several books that provide images of diverse people. At the heart of her company, XavierArts is a powerful message, "Diversity is beautiful." Amazon
Click to Order on Amazon US, UK or Canada or lots of digital downloads on Etsy
Skin Tone Coloring Supplies
Black Widow Colored Pencils have created a special set for POC (People of Color) and we really love them.
Click to Order Amazon US, UK or Canada
My go-to colored pencils for neutral tones are my Prismacolors. If you have the full set already then you have all the skin tones needed for all races and colors of skin.
I just ran across this set of colored pencils specifically for dark skin tones so I wanted to add those to the post. I personally haven't used them yet but the reviews are good.
For the books geared towards younger teens or if you just prefer markers, I just discovered this set of skin tone markers by Crayola. The 10 pack includes Sepia, Apricot, Mahogany, Tawny, Terra Cotta, Bronze, Golden Beige, Sienna, Tan, and Beige.
Click to Order US, UK or Canada
Click to Order Melanin May I? Amazon US, UK or Canada
Community educator Kadeesha Bryant has created a unique coloring book that mixes creative fun with powerful messages of hope and understanding. Every page contains hand-drawn illustrations to color as well words of wisdom on overcoming prejudice and bridging divides in our society.
Click to Order Amazon US, UK or Canada
Learn About Diversity, Equality, Unity and Say No To Racism.