The best part of being a mixed media artist that has connections to their online cohorts is the use of Artist Trading Cards or ATCs. Adding encouraging words to send across the world makes you feel good to be sharing some positive vibes in a broken world.
I belong to a year-long class called Fodder School run by Wendy Solganic @Willa.Wanders on Insta & Tiffany Sharpe @TiffanySimplySharp on Insta and one of the teachers did a whole month teaching us to make Artist Trading Cards and then we got to exchange them with the 1000's of artists in our international group. It really is such a thrill to get snail mail when it comes in a beautifully hand-painted envelope filled with lovely things.
I made over 100 Artist Trading Cards and as well as exchanging them with people all over the united states, I also exchanged them with people from Canada, Australia, France, and the UK. The happy mail as we call it included pieces of my collage fodder that we'd made in previous months' lessons as well. Many of us then turned around and used the goodies we got from each other to make even MORE mini mixed-media art pieces.
I like to add uplifting words, poems, and quotes to my cards. You can see samples below, but where do you get all of the different sayings? Our teacher for this class included a great PDF for us of short phrases but I also like to get quotes from my favorite authors and speakers too.
Where to Find Encouraging Words & Quotes
Etsy Artists
There are of course quite a few people on Etsy that create PDFs of words to use with decorative fonts that you can download and print right away.
This seller, Pink Monarch Prints is offering a 30% off coupon right now and a buy 3 get one free code on dozens of different words for junk journaling and ATC Cards. Click here to check them out.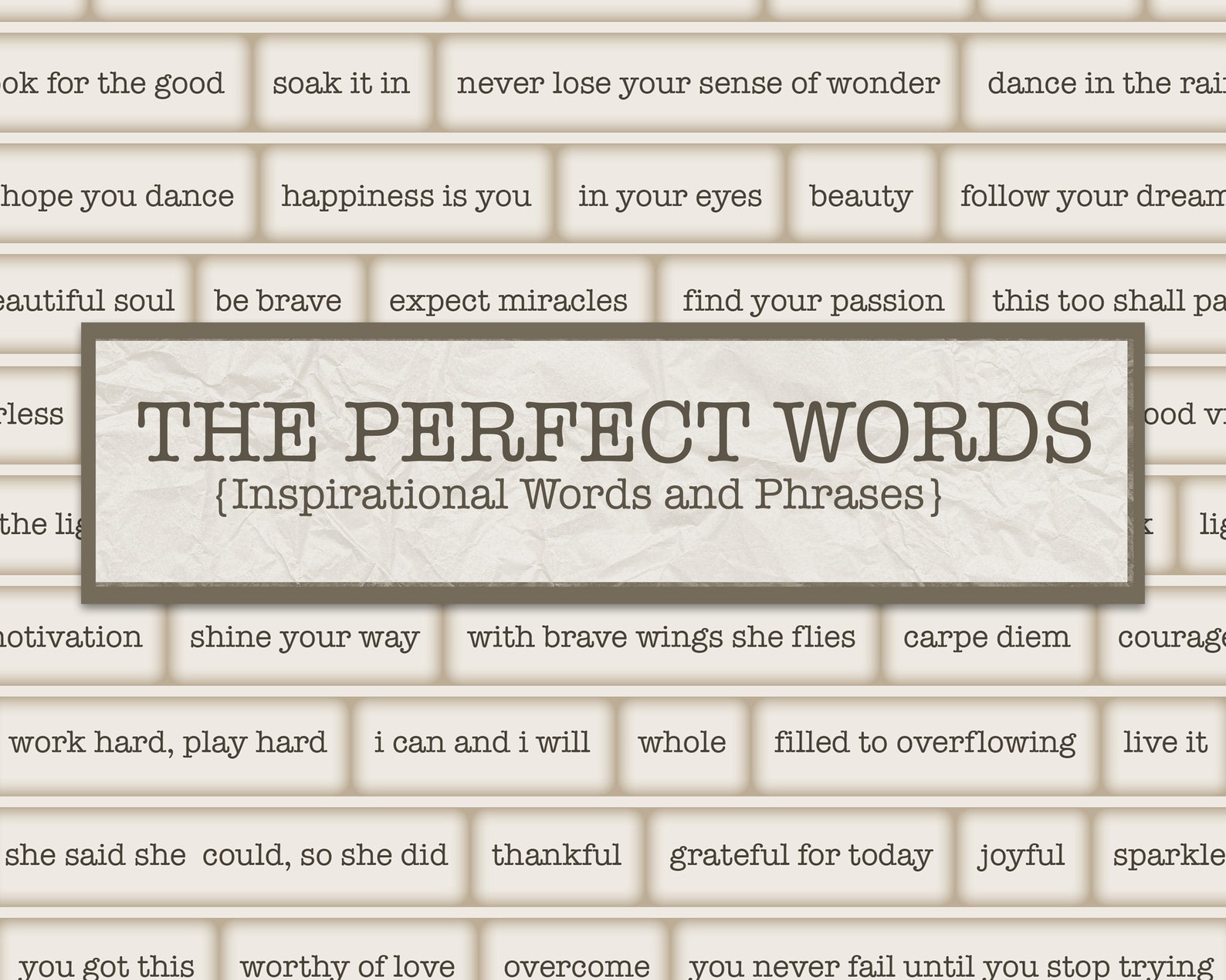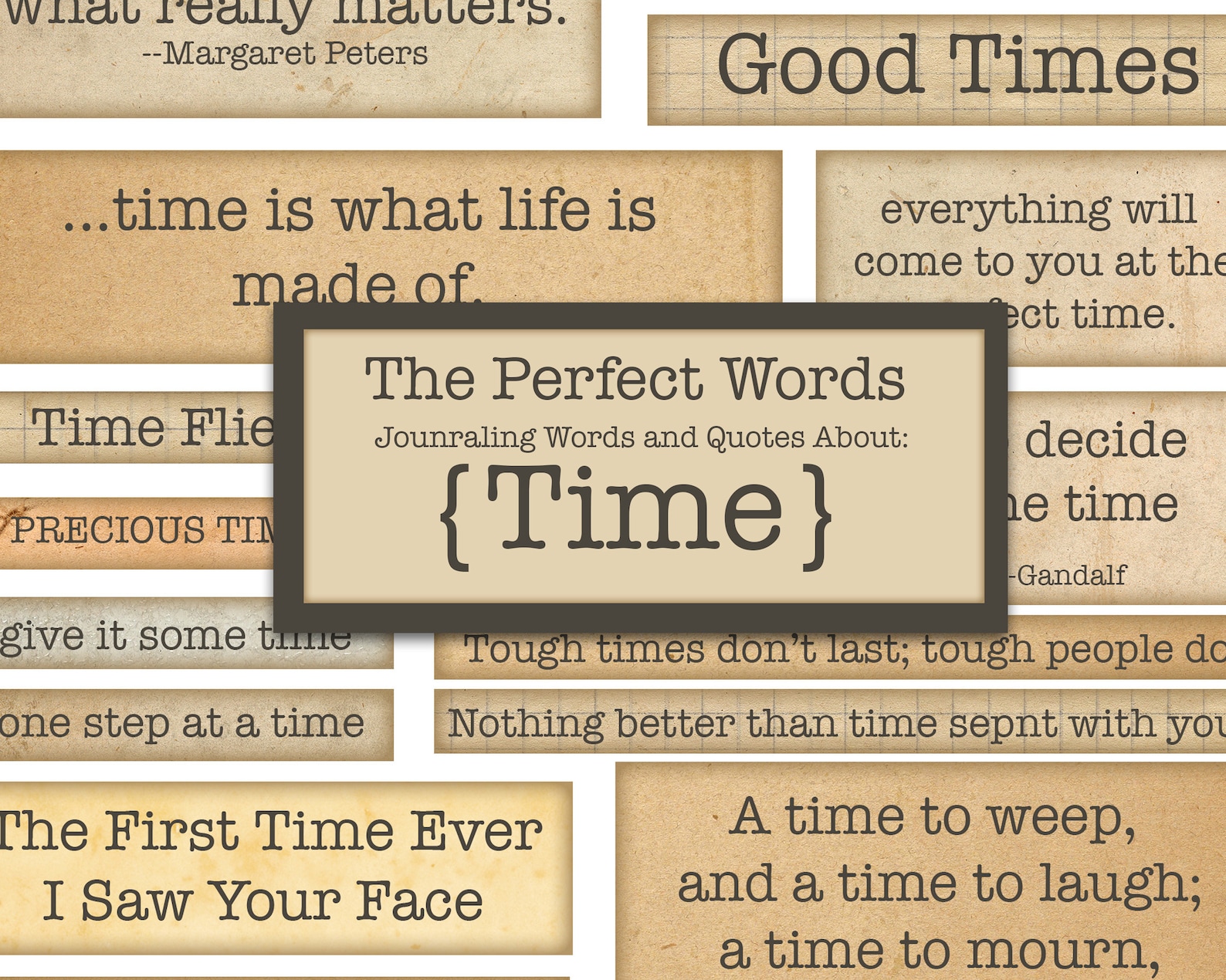 Digital Fit has these cute grungy looking words to download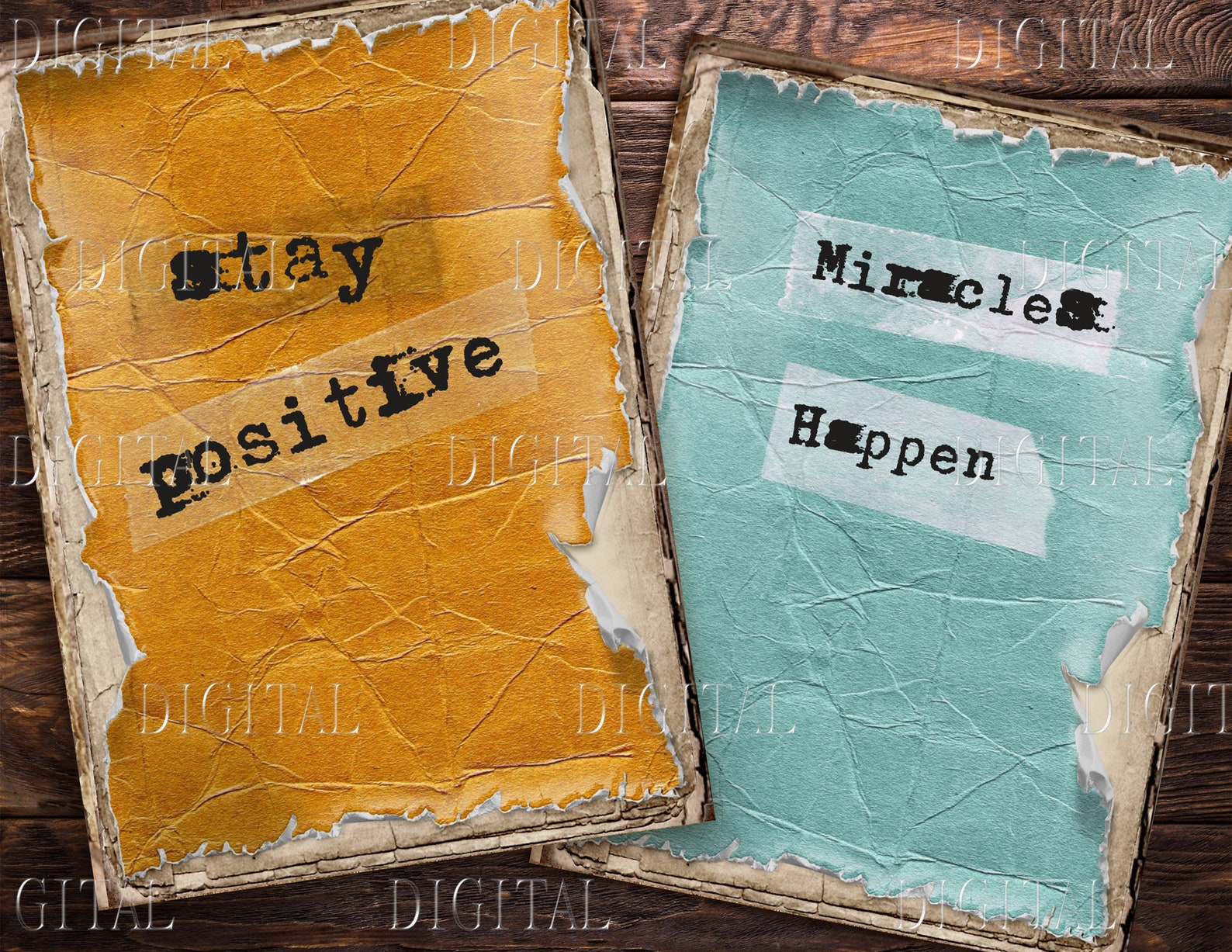 The Mommy SVG has a ton of cute font and graphic designs that would be perfect on your ATC's or other mixed-media work. She's got some inspirational and Motivational Word Art, a Black Girl Magic Set, and even a set for your favorite stoner.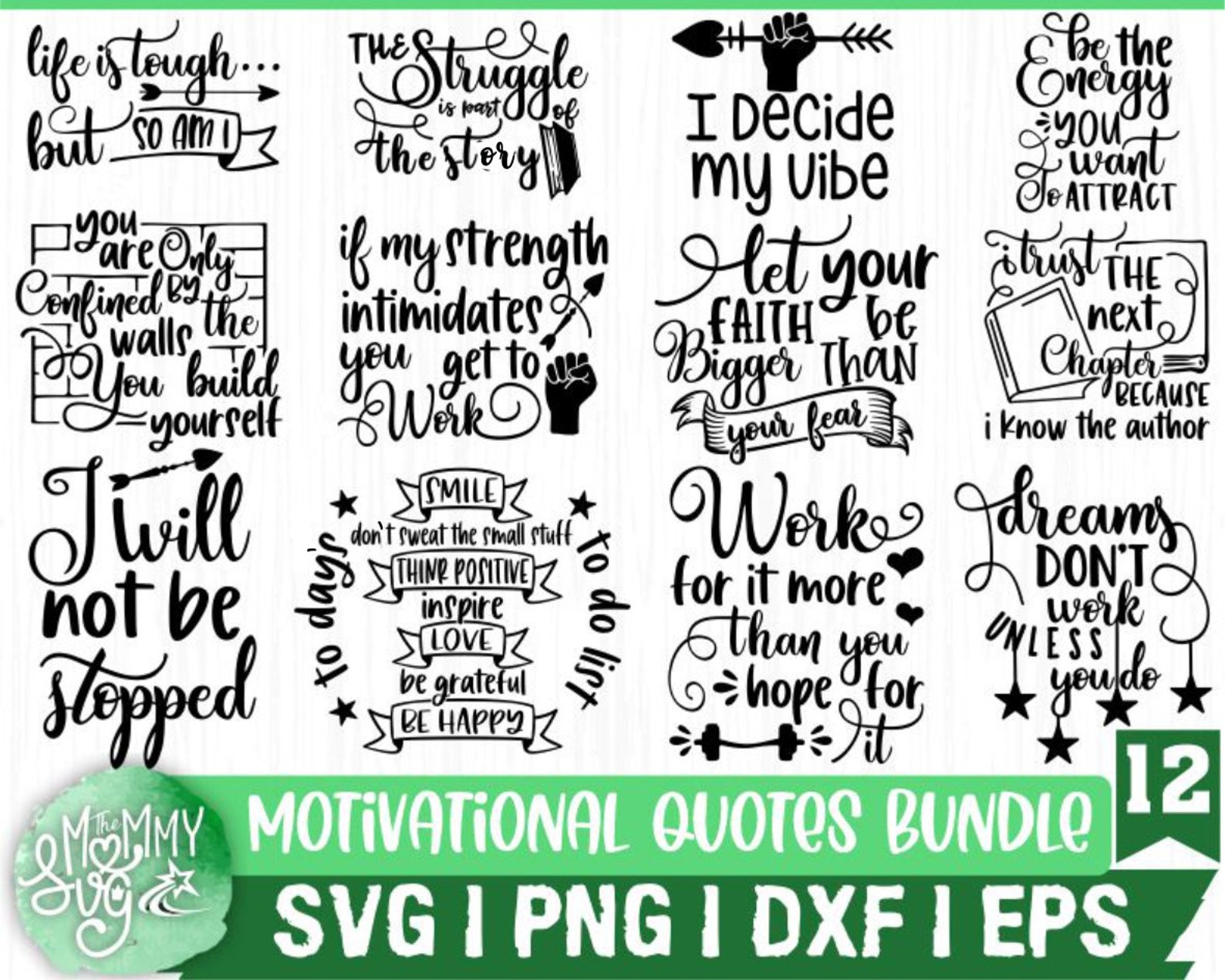 Bible Verses are also popular and I really like the look of these from Maggie Red Designs. She also has options with vintage colors & black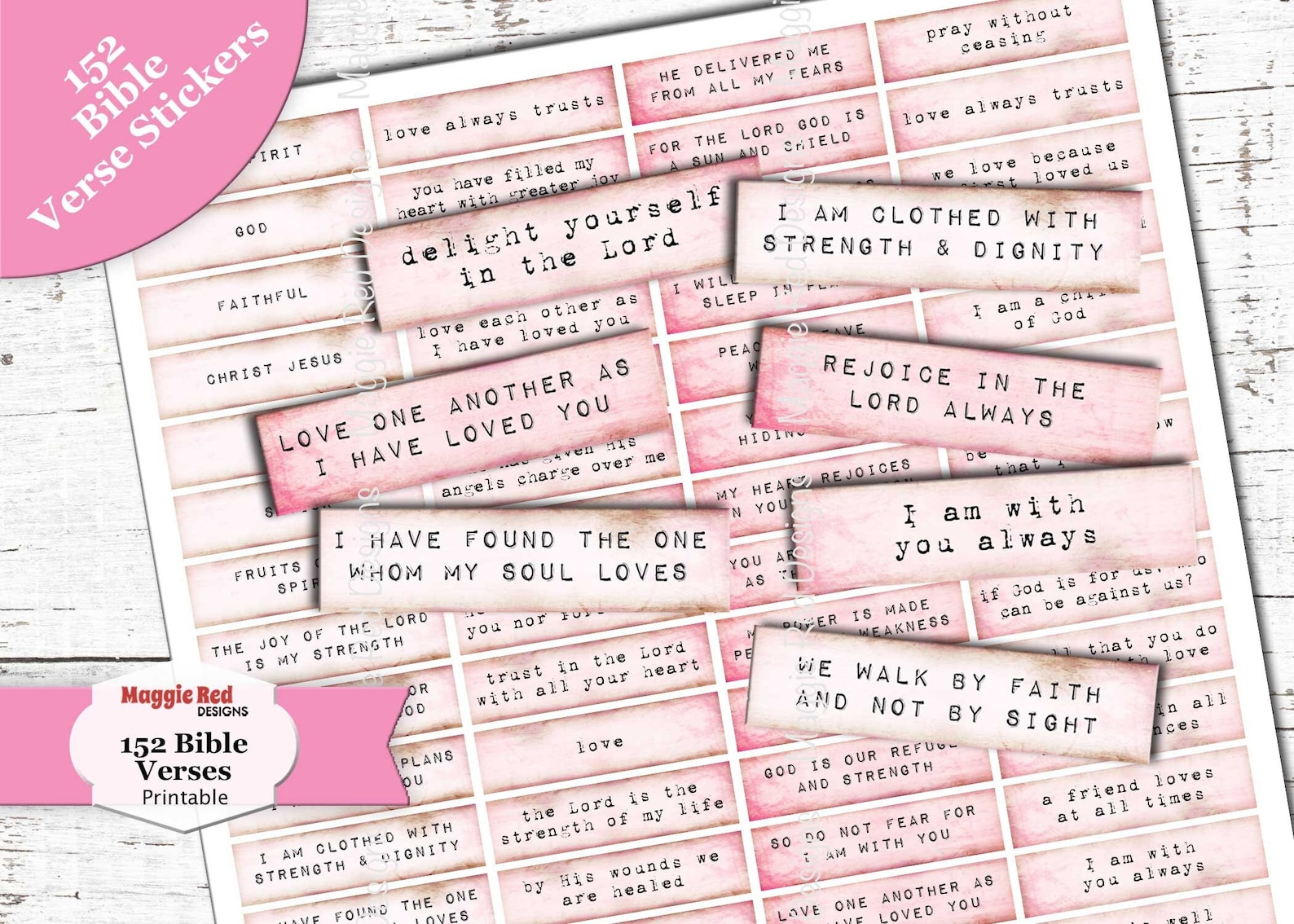 Glennon Doyle Quotes
Glennon is a women voice that really resonates with me as a mom of daughters. She has such wise words about life and I just can't get enough of her books & podcast. I highly recommend Untamed ( Amazon) I originally listened to it by audiobook, but there were so many things I wanted to circle and come back to, I ended up buying the hard copy book as well, and bought my daughters the journal / workbook, Get Untamed: The Journal (How to Quit Pleasing and Start Living)
A few of my favorite Glennon Doyle Quotes include:
"Feelings are for feeling. All of them. Even the hard ones. The secret is that you're doing it right, and that doing it right hurts sometimes"
"When a woman finally learns that pleasing the world is impossible, she becomes free to learn how to please herself."
"This life is mine alone. So I have stopped asking people for directions to places they've never been."
"Being human is not hard because you're doing it wrong, it's hard because you're doing it right."
"Be sensitive, and that is your superpower. The opposite of sensitive is not brave. The opposite of sensitive is insensitive, and that's no badge of honor."
And of course, my mantra lately, "We can do hard things"
Maya Angelou Quotes
I adore Maya Angelou's books and the quotes from within. All her self love books are incredible
"Do the best you can until you know better. Then when you know better, do better."
"Try to be a rainbow in someone else's cloud."
"Never make someone a priority when all you are to them is an option."
Song Lyrics
Music moves the soul in ways that mere words just can't so I love to add my favorite lines in song lyrics to my art on a regular basis. The Beatles, Adele, and my daughter has amazing lyrics in her songs Hurricane Holly.