---
Cyber Week Art & Hobby Supplies 2019
Our Biggest Black Friday Sale Ever! Up to 70% Off Thursday & Friday Doorbusters While Supplies Last! Their sets of Tombow Markers are 1/2 off. I got three sets! Oops!
25% Off Entire Purchase Online Including Sale Items
Etsy Cyber Week Deals
Many artists are discounting their books on Etsy or offering free shipping. Click here to explore.
Sherri Baldy has almost all of her images on 1/2 off right now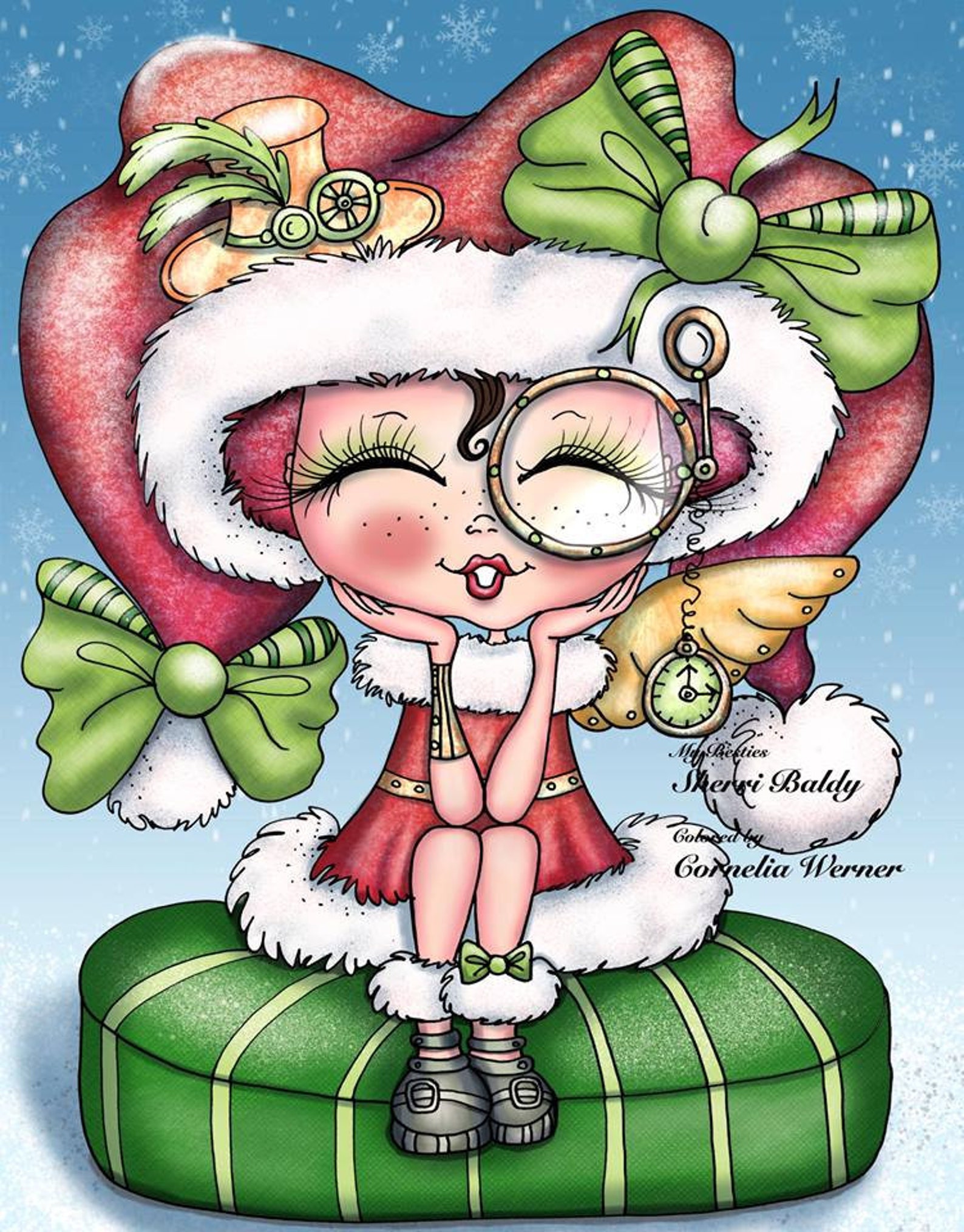 Book Depository has hundreds of book titles 10-33% off with FREE shipping and they ship to almost everywhere worldwide.
Click here to explore the deals.
AMAZON CYBER WEEK DEALS
Some of these Amazon deals are limited time offers so hurry!
Prismacolor Pastel Sticks – You can use these for your backgrounds in your coloring books.
Click to Order Amazon Cyber Monday
This giant set of all the colors of Tombow markers would make you a hero on Christmas morning for that budding artist in your family guaranteed! These are water-based markers so don't bleed through most quality coloring book pages and of course are amazing for mixed media projects.
Click to Order Amazon Cyber Monday
These are not great for coloring but are perfect for journaling or Zentangle fun.
I use these to add black details to my coloring pages as well as for Zentangling.
Pencil Case Holder Slot - Holds 202 Colored Pencils or 136 Gel Pens with Zipper Closure – Large Capacity Pen Organizer for Watercolor Pens or Markers. Click here to Order Amazon
Click to Order Amazon US, UK or Canada
Click to Order Amazon US, UK or Canada
The 74 Piece Gelly Roll Gel Pen set. This is my number one seller at regular price.
Marco Raffine Colored Pencils These are my #1 Favorite budget pencils and they are on sale for Black Friday. These are creamy and delicious! A MUST TRY for your traveling set of pencils.

Tombow Fine Line Black Pens – Fabulous black tip markers for adding extra detail to your coloring pages or fixing mistakes if you go outside the lines. Tombow markers are fabulous! If you've never used one you are missing out. Test your paper for bleedthrough.

To store your new beautiful pencils you'll need a case, these cases hold 72 pencils or gel pens as well as a few extras like your eraser or sharpener.

Cyber Monday Cyber Week Colored Pencil and Marker Deals
Prismacolor Premier Colored Pencil Bundles including a sharpener and two blender pencils are all on sale during Black Friday Week.
Tombow Primary Pack of Markers plus a colorless blender 48% off
Tombow Dual Brush Pens-Bright Set plus a colorless blender only 9% off 🙁
Pencil Wraps hold 72 pencils plus slots for eraser & sharpener on sale (I have 3 of these and might need some more)
All Azteca Art Supplies are 20-35% off Black Friday – Cyber Monday
A selection of Derwent art supplies on sale today for 25% off and more.
Derwent Watercolor Colored Pencils, 72 Watercolour, 3.4mm Core, Wooden Box 70% off
My Love Affair with Willowing Art Classes continues into Lifebook 2020 and now Tamara Laport is offering a Black Friday sale for ALL her classes! What?
Willowing Cyber Monday Sale on Art Classes
Codes to Use while Shopping: