Is Fall your favorite time of year? Do you start singing Autumn Leaves on September 1st? Take a stroll through our collection of our favorite coloring books featuring fall themes like pumpkins, autumn leaves, hot cocoa, scarecrows, and harvest celebrations. Pull out all those bittersweet, orange, russet, burnt sienna, and yellow sticks of color and get started on coloring in the season.
These fairy homes made of pumpkins are the cutest thing ever! Her first coloring book and hopefully not her last, Bella K. August created a new whimsical land for us to color. Each pumpkin has it's own personality and architectural style.
USA Mexico France Spain Sweden UK Canada Germany Italy
This unique coloring book features iconic autumn symbols like pumpkins, leaves, hot cocoa, squash etc, and melds them into easy-to-color mandalas. Many of the reviews say they don't really like mandala coloring but love these with the fall theme. Let us know what you think in the comments!
50 pages of charming country scenes, fall landscapes and cute farm animals enjoying this beautiful season of Autumn.
Order Colors of Autumn US, UK, Europe, Mexico & Canada
This pretty book is filled with pumpkins, pies, spice coffee, falling leaves, hot cocoa and apple tarts to color. I particularly love the image on the color with the typography to color in. You don't see that often in coloring books and I love fun fonts!
This pretty book by De-Ann Black contains 30 of her original illustrations, patterns and designs, hand drawn in pen and ink. The flower theme of this colouring book is based on several of her books including The Beemaster's Cottage.
Click to Order Amazon US, UK, or Canada
Sherri Baldy's adorable girls all decked out for fall are as cute as always. Her books give you 25 different hand-drawn illustrations with two copies of each so you get 50 images to color. This is fun if you want to try different color combinations on the same image or like to color with your friends, kids, or grandkids.
This Autumn holiday book contains 32 pages of Pumpkins, Turkeys, Cornucopia, Fall Leaves, Apples, Autumn Harvest, and Thanksgiving Feast Treats.
This pretty book includes over 50 single-sided pages filled with pumpkins, turkeys, ducks, a Thanksgiving turkey dinner, jellies and jams, cute puppies, horses, home interiors, goats, a cornucopia, kids playing in the park, and an apple orchard.
Click here to Order on Amazon US, UK, or Canada
In this fall-themed mandala coloring book, you'll find fall leaves and flower combinations, scarecrows, harvest scenes, forest animals, mushrooms, and everything that makes autumn your favorite time of year.
The prolific illustrator Jade Summer brings us a plethora of fall-themed images to color in her Autumn Coloring Book. Her books have single-sided pages and are priced to buy several at a time.
This book brings you cute kitties, fall flower arrangements, squirrels with acorns, turkeys, and pumpkin mandalas.
Fall Coloring Books for Grownups
One-sided perforated pages depict the fall season, apple orchards, decorated porches, and cornucopias are a few of the designs you'll find inside this book.
This compact square 8.9 x 8.5 coloring book from Barrons Educational Series is a fabulous example of a professionally published book with a variety of artists' styles concentrating on a topic. You'll find jack-o-lanterns and cornucopias, Halloween witches and spooky bats, and trees crowned with leaves just waiting for your splash of Autumn color. All the pages are double-sided with nice weight paper. Your best coloring tools in this book to prevent any bleed-through would be gel pens, colored pencils, and non-bleeding markers.
Autumn Magic Amazon US – Amazon UK – Amazon Canada
Instant Download Autumn Coloring Pages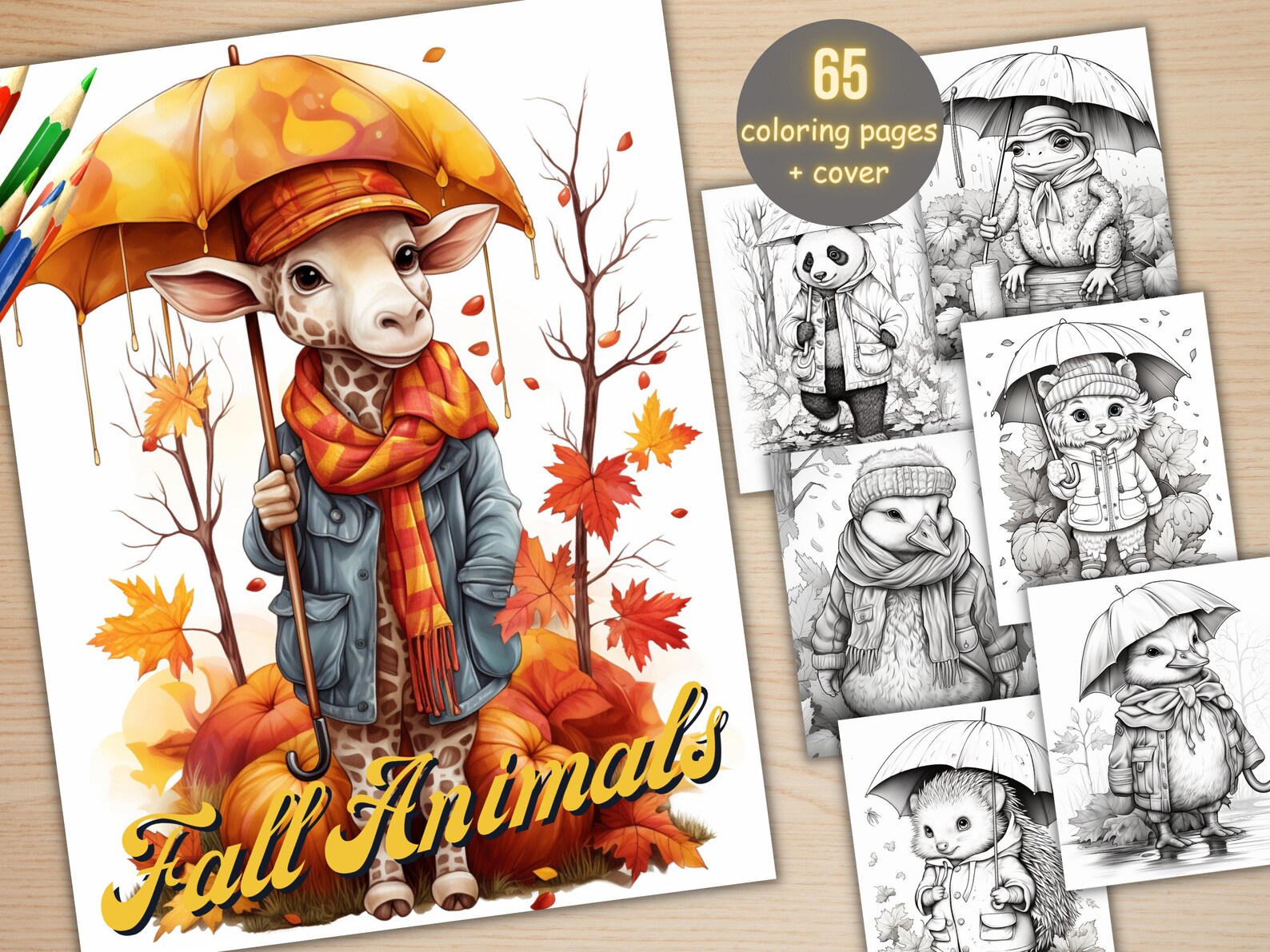 This one has 30 images to download, print and color.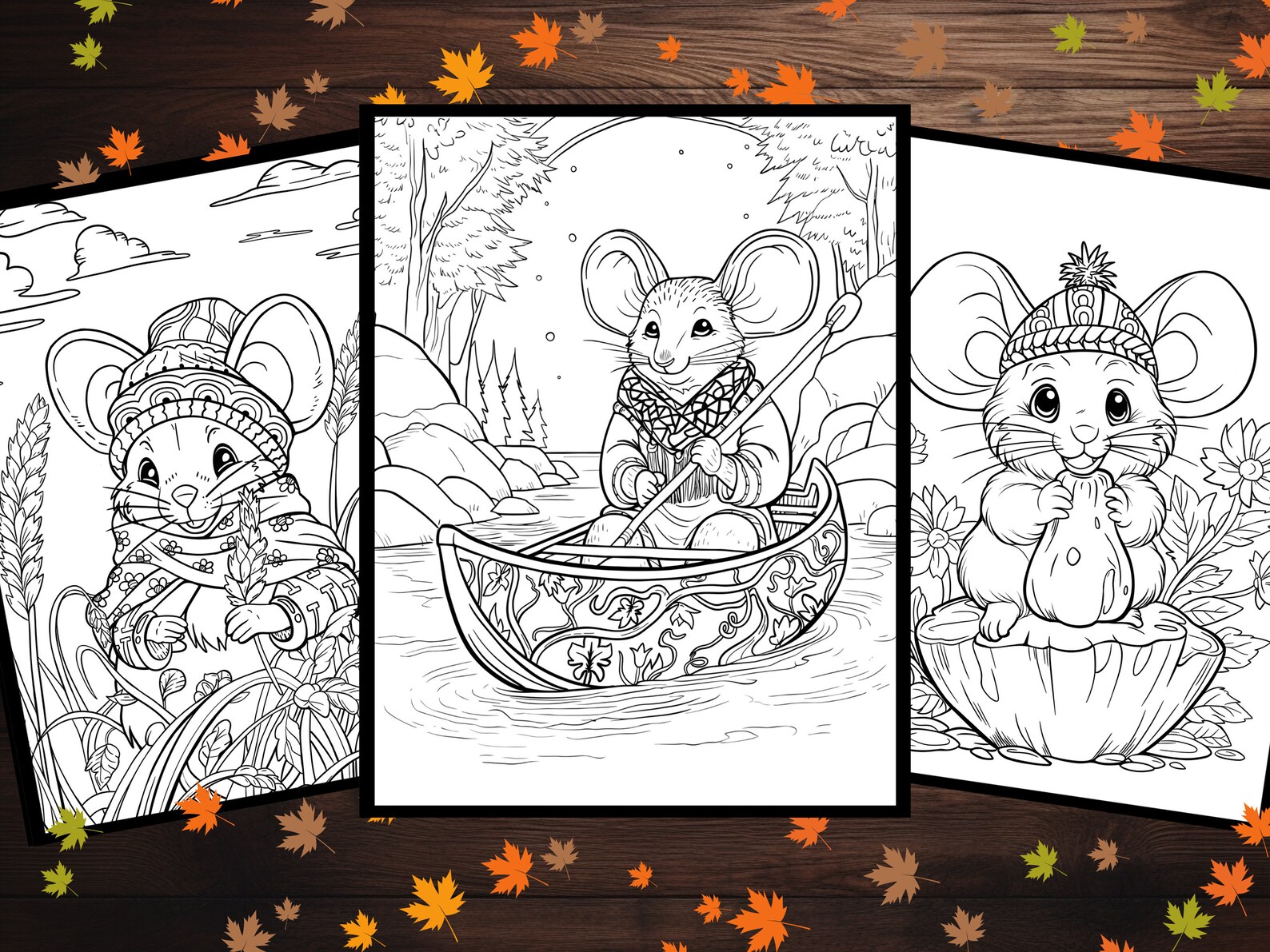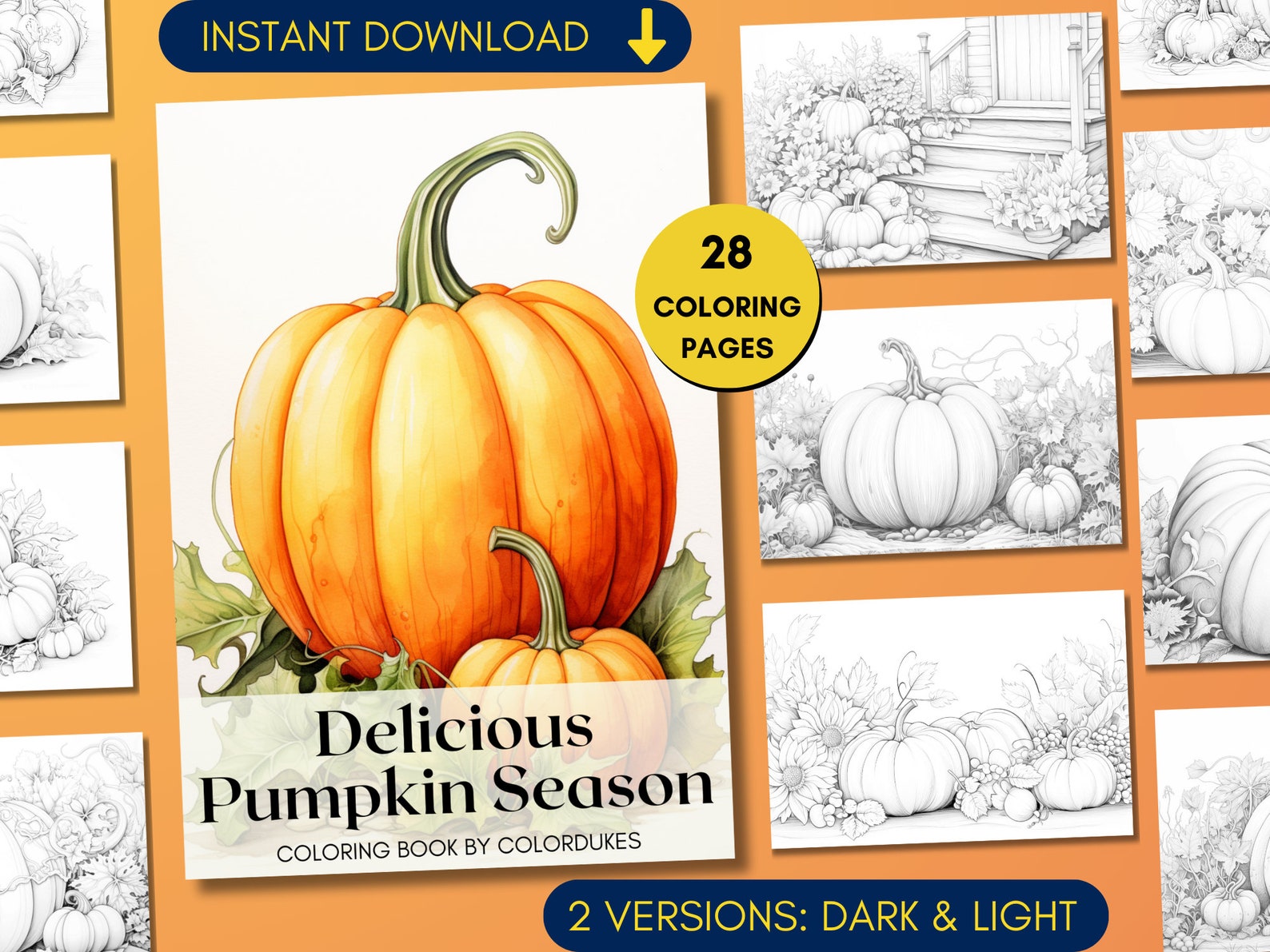 Autumn Coloring Books Worldwide
Amazon Mexico France Spain Sweden UK Canada Amazon Germany Italy
If you are new to coloring or just want to dive in a little deeper be sure to read our expansive supply recommendations along with our tips and tricks articles.

*How to Get Started with Adult Coloring Best Colored Pencils
*Best Gel Pens
*Best Markers that Don't Bleed Through the Paper
* Background Supplies
*Coloring Tutorials
*13 Tips & Tricks for Colorists
If you have any favorite autumn coloring books you think I've missed, please let me know by contacting me here.