If you have become a true Coloring Book Addict by now you are sure to have quite the collection of colored pencils, pens, markers and more and NOW you need to organize your art supplies.
There are so many options that I will just be sharing several that might meet your artistic needs, we colorists are all so uniquely individual.
ROLLING CARTS
I honestly don't know how I lived before I recently discovered the RASKOG rolling cart. Once you have one you might want more. I've watched numerous video reviews on Rakog versus the Michaels Brand and Costco brand and everyone agrees that the RASKOG is da bombdiggity in all sorts of art supply storage. What I love most about it is how sturdy it is AND that I can store ALL of my colored pencils, erasers, sharpeners, and books all in one spot and then roll it away when company comes. You can also clip an LED light on the edge of it in case you need more light in your family room which is where I always end up coloring.
If you have an IKEA store nearby then go buy one. I promise you won't be sorry. They no longer have the aqua blue color (BOO!) so I bought the cream and if I get really ambitious I'll spray paint it. However, I don't think I can live long enough without it to do that.. so I may just wait for them to bring out a blue again. They are super easy to put together and SO sturdy. The middle shelf can be moved up or down but I just left mine right in the middle.
Click to Order From Amazon: Cream Raskog, Black Raskog or Copper Raskog
The other alternative that is almost as good is the one at Michaels, it looks pretty identical but isn't quite as sturdy. It's part of Michaels Everyday Value selection so you can't use your 40% off coupon on which makes it pretty reasonable. The advantage is that they DO have lots of color selections.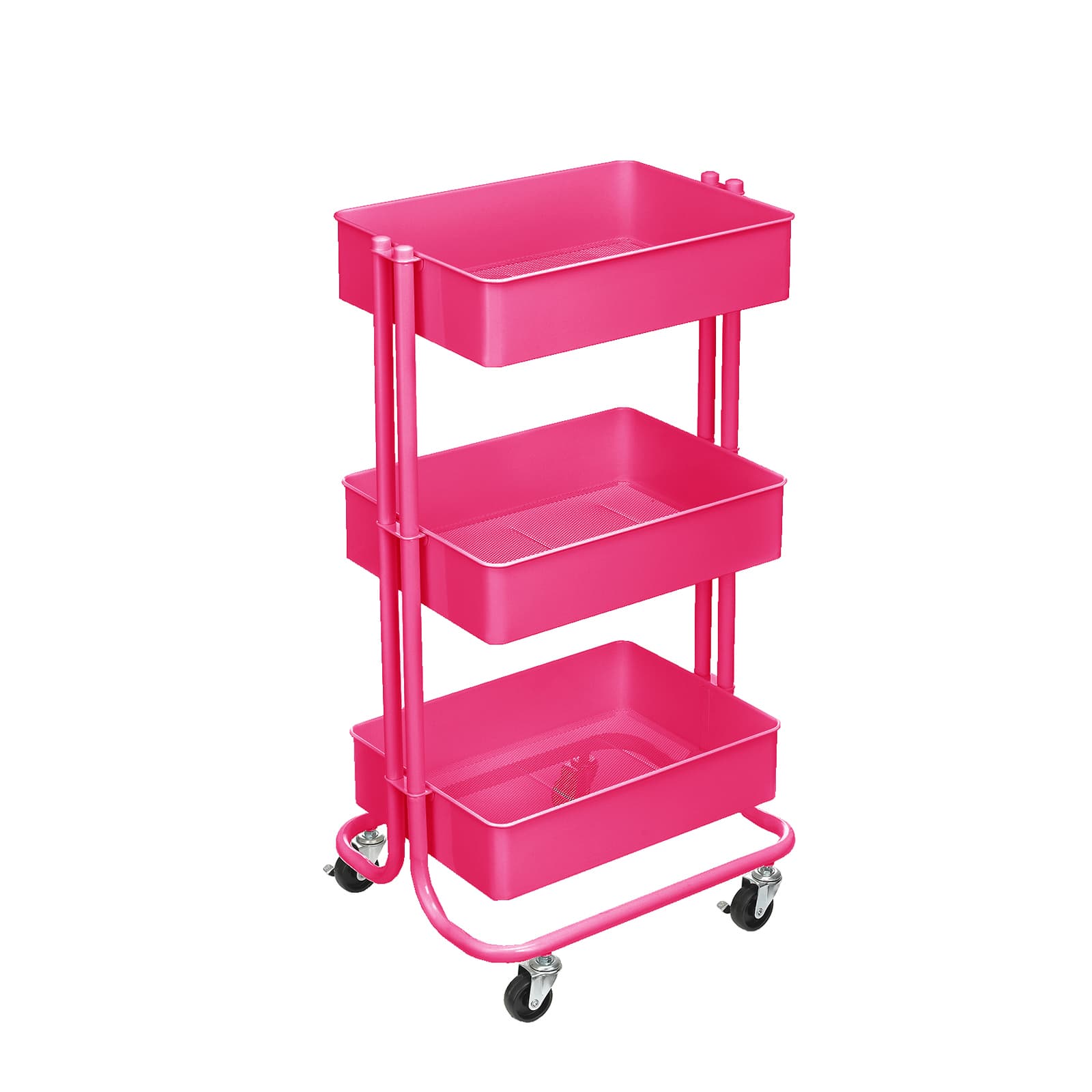 Click here to purchase from Michaels
Lexington 3 Tier Cart comes in Mint, White, Coral, Pale Pink (Blush), Lemon Yellow, Bright Pink, Champagne, Rose Gold, Grey & Black.
COLORED PENCIL STORAGE
Some people like to keep their pencils in the original tins but I find these less than satisfactory. I find I like to color all over the place, in front of the TV, our library coloring events and on the patio at Starbucks so I want my pencils to be easy to transport. I have been lusting after these cute pencil rolls on Amazon that hold 72 sticks of color and on Amazon Prime Day they went on sale so I snagged 3 of them.
These are made by Creoogo and the price is right. The price for the 36, and 48 are the same as for the 72 pack so I'd get the largest one. You can also fit your gel pens and watercolor pencils easily in these bags and there are extra-wide slots at each end to hold your eraser, water brush or other coloring tools.
Amazon US – Amazon UK (This seller does not sell in Canada)
Order Amazon US, UK, Canada, Spain or France
They come in 2 sizes, 72 pencils or 160 pencils. I'd opt for the big one even if you only have 72 pencils for now, you will likely get more or it can also hold your gel pens or markers.
Click to order any of these gorgeous colors in the 72 size! The teal pictured, lilac, hot pink, grey, brown and black. These measure 7.8″ x 5″
The 160 Pencil Organizer comes in the same great colors and is 9.45″ x 7.87″
Click to Order Amazon US, UK & Canada.
Me & My Big Ideas Striped Organizer Bag
I recently started adding Mixed Media pieces into my coloring books and stumbled upon this bag that one of the people in my class had. I fell instantly in love with it. SO many supplies will fit in this bag and all the zippers keep things nice and organized.

Click here to Order and also see a video that shows you all the amazing that is inside this cutie.
Pencil (or Pen) Roll-up Pencil Cases
The BTSKY Pencil organizers are great! They are sturdy canvas and zip-closed. They also come in dozens of colors & patterns and capacities from 72 – 200.
This smaller bumblebee one holds 72 pencils with pockets for your sharpener, eraser etc. Click to Order Amazon US, UK Or Canada
Click to Order Amazon US, UK Or Canada
This zippered canvas bag opens to reveal all 72 of your colored pencils and received rave reviews from verified purchases (Not the "I got this for free" folks) One reviewer even said he got all 150 of his Prismacolors in with room to spare.
Click to order Amazon US – Amazon UK – Amazon Canada (Canada & the UK seem to have a different seller but the case looks identical)
Finally, a zippered canvas bag that fits all your Prismacolors in one place. This one comes in several colors too. 150 elastic spots for pencils or pens + 10 extra spots for blenders, your Gelly Roll Clear Glitter Pen, White Gel Pen for highlighting, Eraser pencils and whatever else your essential tools are.
Click to order Amazon US – Amazon UK – Amazon Canada
I originally purchased the Derwent Canvas bag that holds quite a few supplies along with 132 pencils and it also has extra sleeves available for even more pencil storage. The zippered pockets also hold erasers, sharpeners, and other supplies for you in this nice sturdy bag with a shoulder strap.
Two pencils fit in each space on the 3 dividers that fit on the binder rings and you can buy more of these if you have more than 132 pencils. Pens also fit nicely in this bag but it's not big enough to stick a full-size coloring book into but the postcards and portable books fit nicely in the inside or the outside pocket. There is a zipper pocket inside for your erasers and sharpeners. The shoulder strap is removable. I have had this for about 9 months now and it is still in perfect condition. I did buy an additional set of sleeves and there is still room spare.
Amazon US Amazon UK Amazon Canada
Coloring Supply Storage Ideas
(You might already have 1 (or 50) 31 bags in your closet already and any of those with lots of pockets are perfect.

I found this stackable interlocking storage and now have two of them.
That top blue part is removable too which is what I did and then I used that little bin to store my erasers and sharpers and other ephemera. This is where I store my markers since they are to be stored horizontally versus vertical.
I have used these workhorses for years in my craft room, books in the bottom, pens, pencils. and whatnot in the top two drawers. You can wheel it out to your TV room or bedroom while you are working, and put it away the rest of the time.
(Note: mine is pretty much always out unless we have company!)
Colored Pencil & Marker Storage Drawers
Wooden Storage Drawers are quite popular for those folks who have a dedicated area to color in.
These pencil drawer storage units are very popular, be sure to read the reviews for the one you are buying as some manufacturers are better than others. If you have a collection like I do you will probably need more than 1.
2 Drawer Storage can organize about 90 pencils or a set of 72 with blenders erasers & a few Gelly Rolls.
Click to Order Amazon US
3 Drawer Storage holds about 134 pencils: Click to Order Amazon US Amazon UK Amazon Canada
The 4 drawer holds about 180 pencils: Click to Order Amazon US
If you prefer to see all your colors at once you might like these upright colored pencil holders like this one I found on Etsy. It holds 50 pencils so you might need more than one, or if you have a handy person around, get them to make one for you.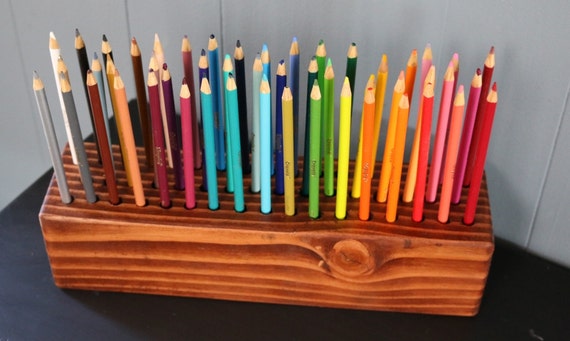 Etsy Artist Pencil Storage
This Etsy store has some gorgeous pencil wraps with really cute fabrics, she says you can mix and match which fabrics you want as well. This one holds You can fit about 140 pencils, about 3 books or several coloring pages.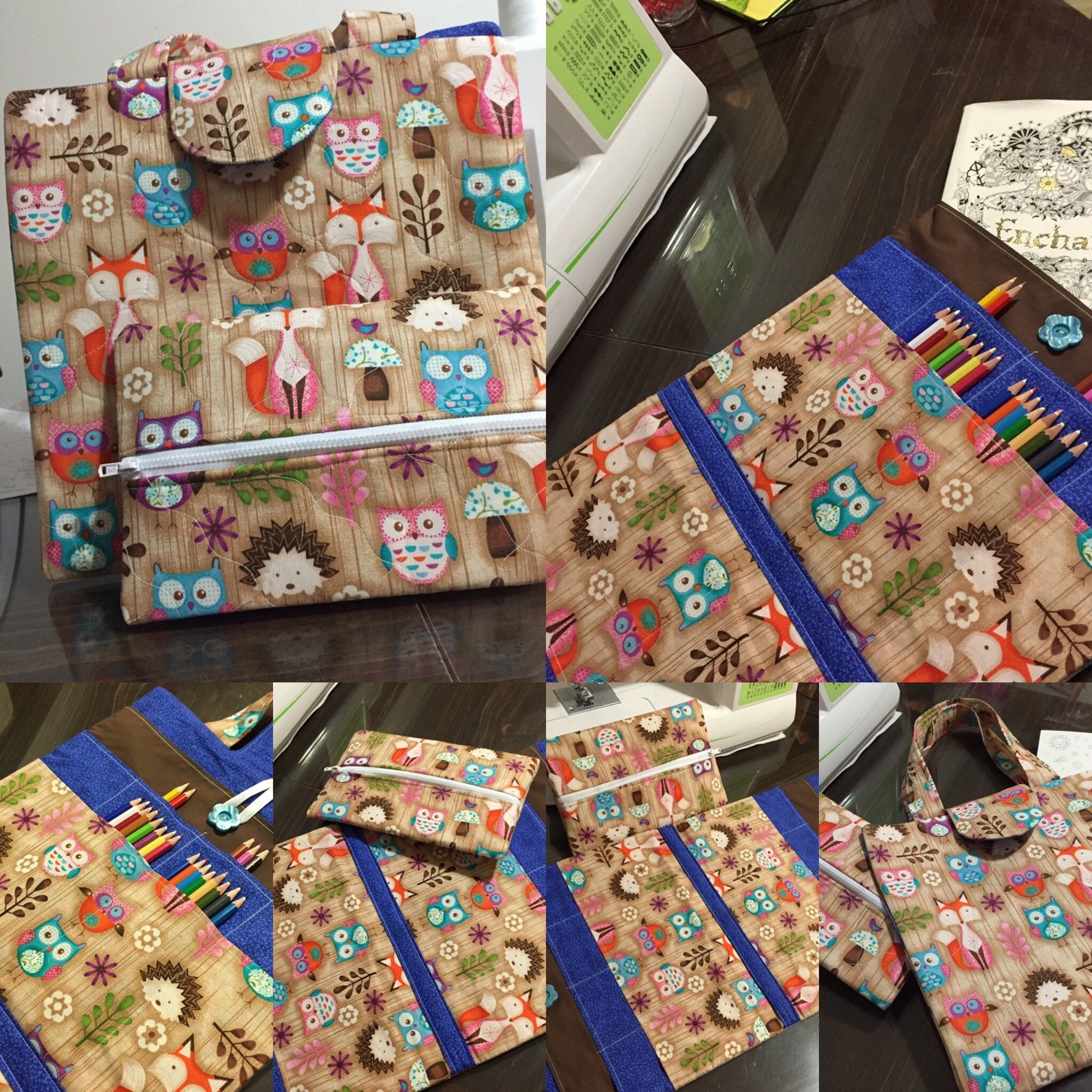 Click here to Order your Pencil Bag!
So many Etsy Artists are here to help with our colored pencil organization.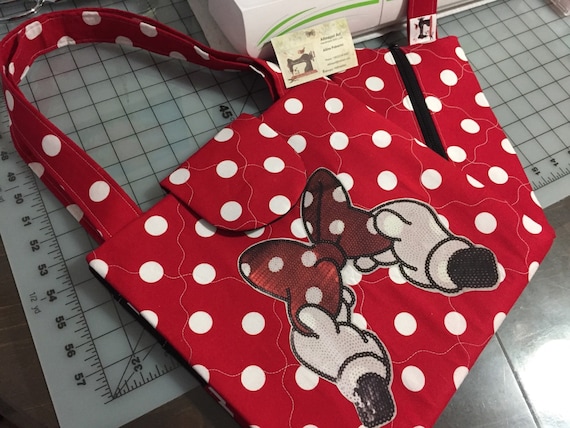 If you can't get enough Disney, this mid-size bag is just adorable!
You can fit about 140 pencils, about 3 books or several coloring pages, it comes with a generous zipper pencil case for odd-sized and larger items. Click here to Order a selection of Coloring Beach Bags
There are all sorts of cute handmade pencil organizers here to shop through on Etsy as well.
If you are a DIY kind of person, the Doodle Craft Blog has step by step instructions to make this cute pencil organizer.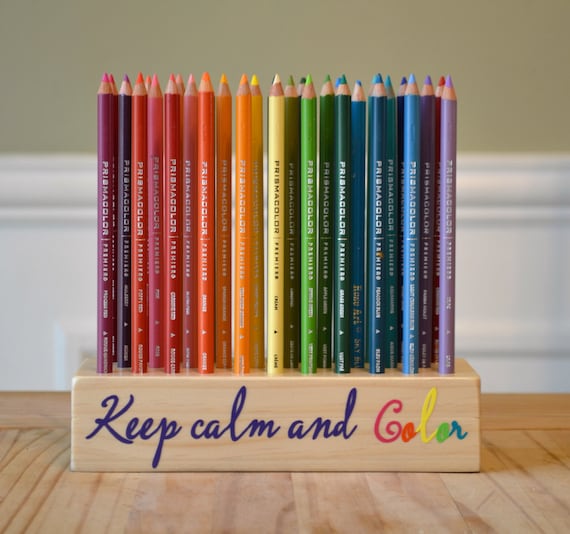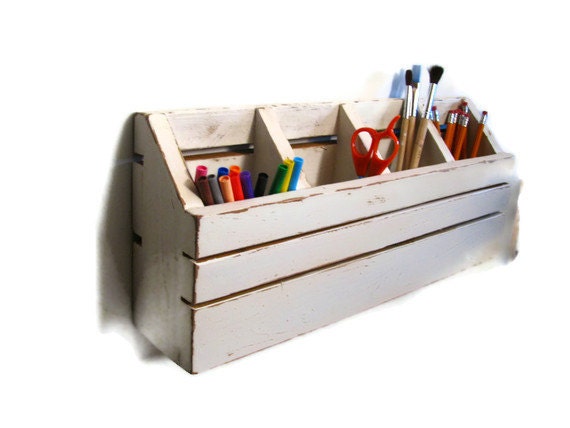 Or this one! it only fits 25 pencils, though. I'd probably decorate any of these that I bought, to be honest.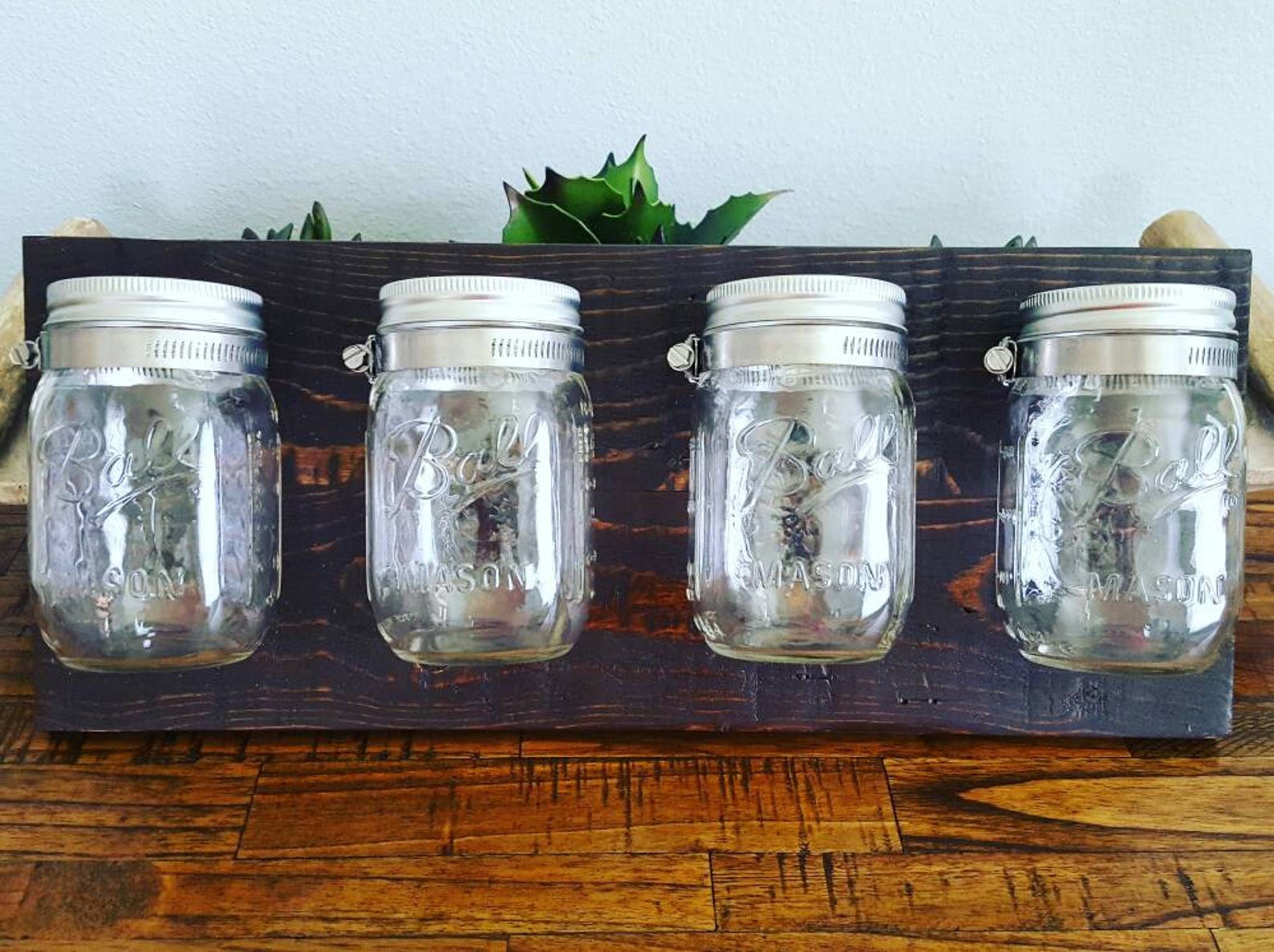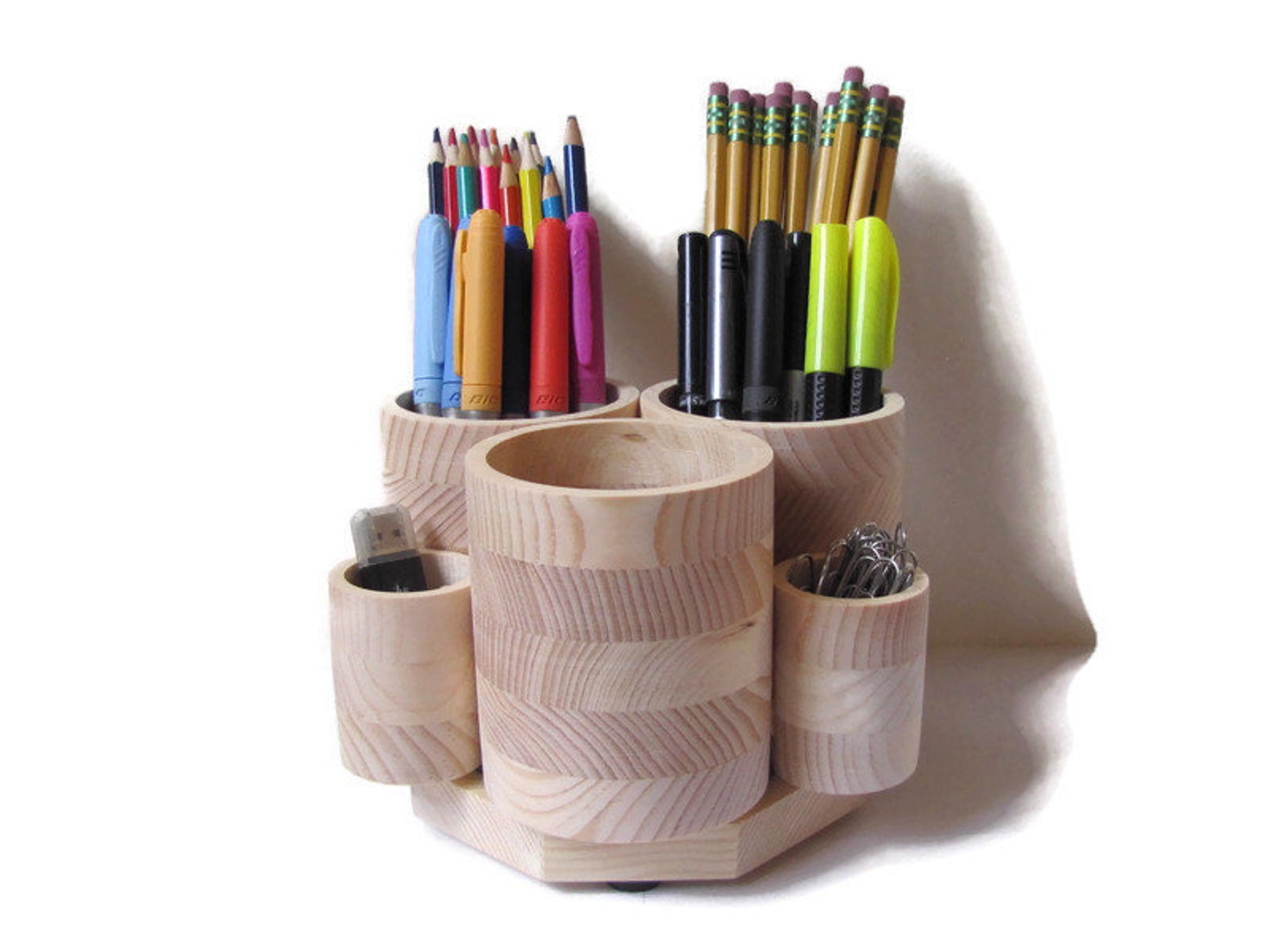 Craft Innovation on Etsy has dozens of handmade pencil holders that are just beautiful.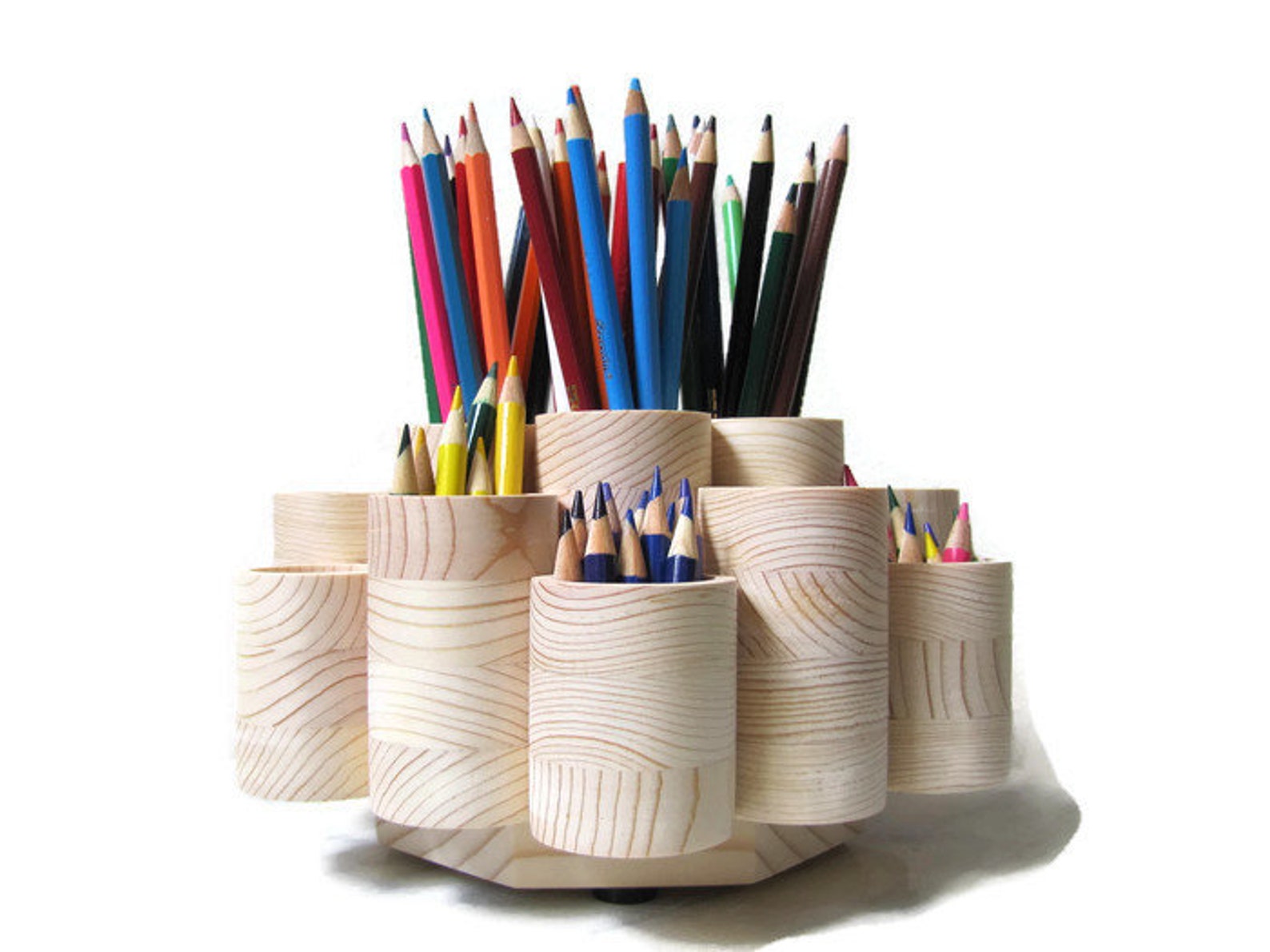 Click here to order this beauty on Etsy
This one is classier looking than the plastic version and I like to put my pencils of the same color family together so I really liked this option
Holds 200 Colored Pencils Artist Paint Brushes
Art Carousels are another option to store your pencils, just spin this lazy susan organizer to reach all your colors
This clear plastic pencil organizer doesn't spin but does have 120 slots for your pens pencils and markers
Here are some great DIY ideas for how to organize your coloring supplies on Pinterest
I have a bit of a mason jar obsession, if you need a storage solution for everything in your home, this is my go-to. For you Kawaii lovers, this is perfect for you, or just leave them without the faces as I have done.
Wine Rack + Plastic Glasses

Toilet Paper Roll Pencil Organization
I think I like this idea better for organizing with toilet paper rolls. The one above isn't nearly big enough for my pencil collection from 20 free ways to organize. She has a bunch of other great ideas for organization too.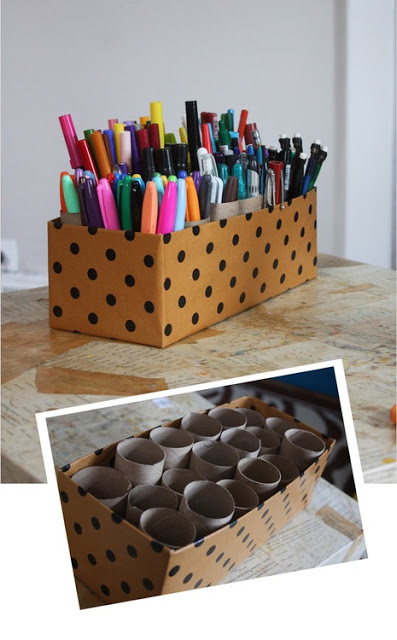 Check out this DIY idea with full instructions on YouTube.
We would love to see your storage ideas on our social media accounts. Please tag us anytime..