I've selected these books for ease of coloring with larger shapes to color and one-sided coloring.
I just adore this book!
Flora Waycott is an artist in Perth Australia that also offers her artwork here on Etsy.
Click to Order Amazon US, UK or Canada
This coloring book has 35 winter-themed mandalas printed on one side. The images are lightly shaded for that grey scale that makes your colored in images really pop and look professional. The lines are semi-thick to make coloring easier. Illustrator Alexandra Franzese has several other mandala books to her credit here.
Click to Order Amazon US, UK, Europe, Mexico or Canada
A Festive Christmas Coloring Wonderland of Snowmen, Ice Skates, and Quirky Critters on High-Quality Perforated Pages that Resist Bleed Through from various artists at Design Originals
Click to Order Amazon US, UK or Canada
– Several of the colorists in our group post images from this Winter book and they are lovely!
Click to Order Amazon US, UK or Canada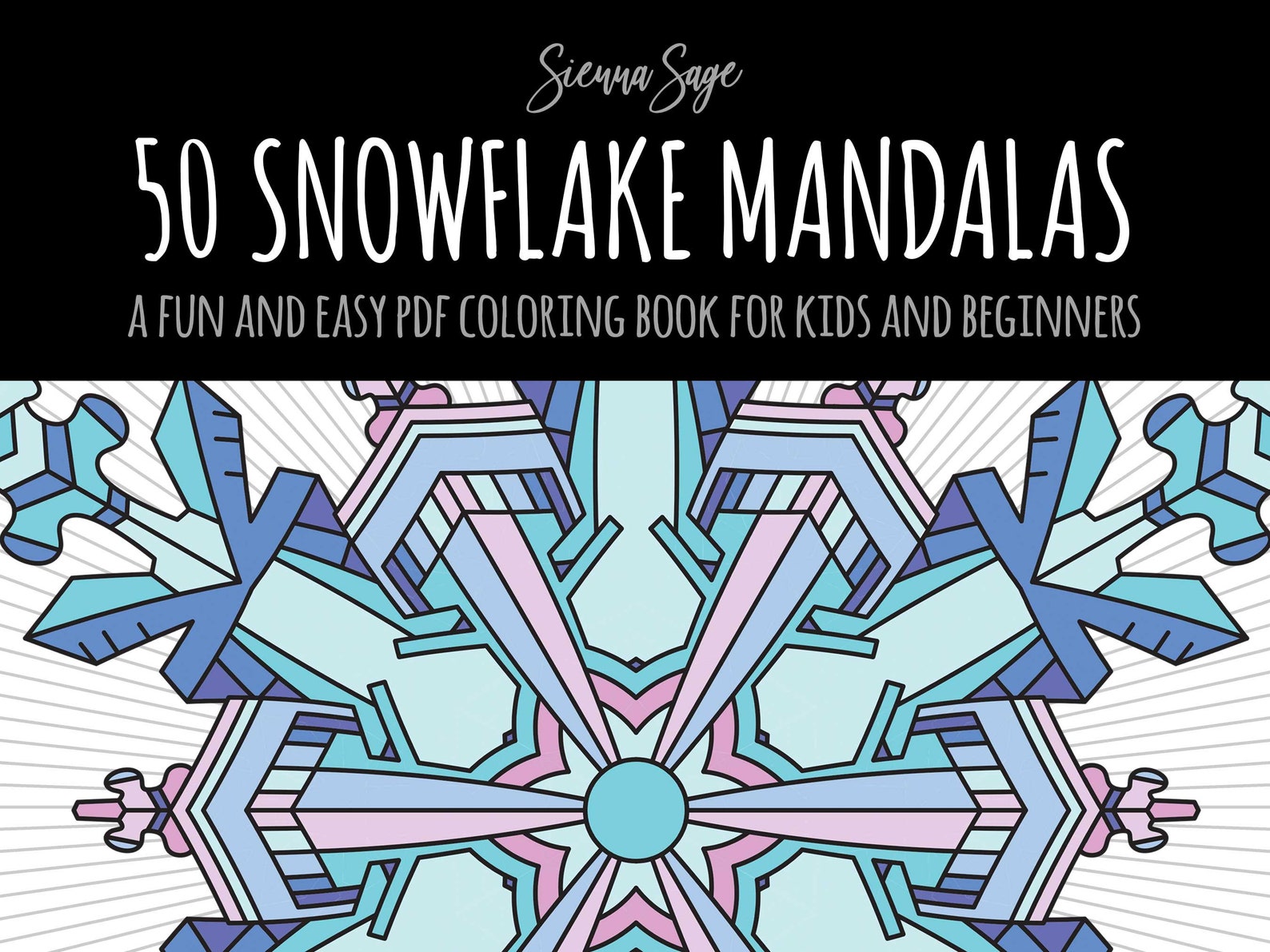 50 Snowflake Mandalas from Sienna Sage on Etsy.
Click to buy & Instantly download these beautiful snowflake designs
Order Christmas to Color on Amazon US, UK or Canada
Winter Magic: Beautiful Holiday Patterns Coloring Book for Adults
Winter Scenes – Illustrator Marty Noble
Sherri Baldy's My Besties "Winter Snowman" Coloring Book is the first time she has created holiday illustrations. Her fun big-eyed snow people besties are great coloring for all ages, adults, and children too. You get 50 coloring pages 2 of each image is printed single-sided so you can frame or give away your colorful Bestie creations. This is a simpler book than you are used to with just the cute girl on the page, so if you like them more complex, this isn't the book for you, but like you see in the picture above it does give you lots of space to play with background effects, chalk, and stencils.
Order Christmas to Color on Amazon US, UK or Canada
Order Amazon US, UK, Europe, Canada or Mexico
An Adult Coloring Book Featuring An Adorable Collection of Cute Animals and Fun Winter Inspired Illustrations from Creative Haven. All pages are perforated and one-sided for framing or sharing