Spring is just around the corner and you might want to make some Easter cards with your coloring or give gifts to your grown kids in their Easter baskets (Yes I'm that Mom that still hides eggs for the 20 something kids.. oh and they like it). I searched for everyone's favorite Springtime coloring books for you to check out. We are now translated into dozens of languages and affiliated with these countries. Amazon US, UK, Canada, Spain, Italy, Sweden & France.
Easter Coloring for Grown-ups
I just discovered these adorable coloring books just perfect for spring!
This series of books reminds me of Romantic Country with views of a "Nice Little Town" during different events. The images are one-sided so you can place a piece of paper.
Click to Order Amazon US, UK or Canada
Click to order Amazon US, UK or Canada
By Tatto artist Karolina Kubikowska Postcards and decorations for coloring
Click to order Spirits of Easter in US, UK or Canada
by Global Doodle Gems a collaborative effort by hundreds of independent artists. This coloring book has 400 decorated eggs to color in various sizes, extra bonus codes inside for biggie eggs.
Another holiday book from Global Doodle Gems the Easter Collection Volume 1: "The Ultimate Coloring Book…an Epic Collection from Artists around the World!
80 single page designs to color from 40 artists. This wide variety of artists means their books accommodate more levels of color enthusiasts.
Click to Order US Amazon UK Amazon CA Amazon
Digital Coloring Hand Drawn Birds Nest Line Art by Olga Zaytseva. Instant download.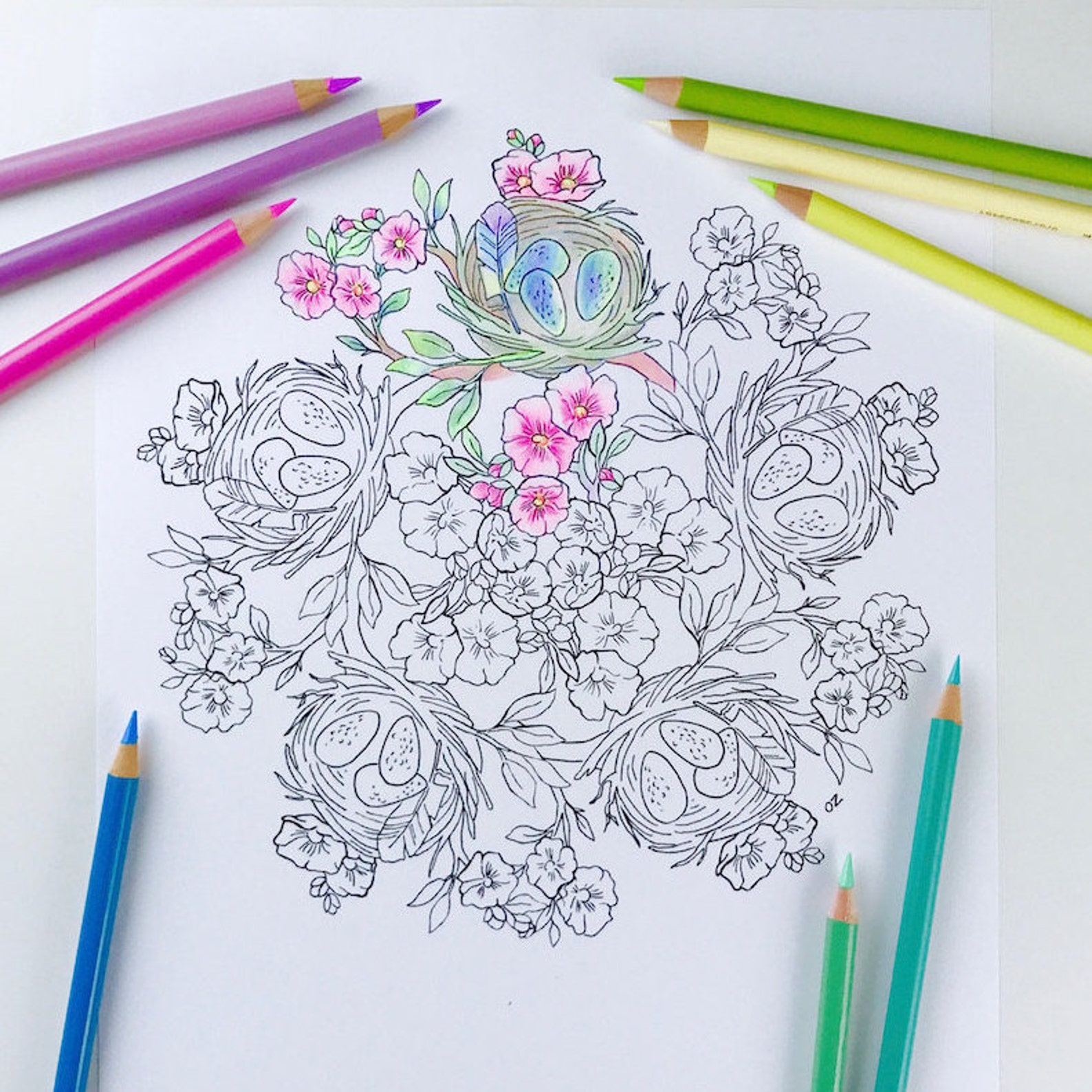 Click to Order Easter Mandala US, UK or Canada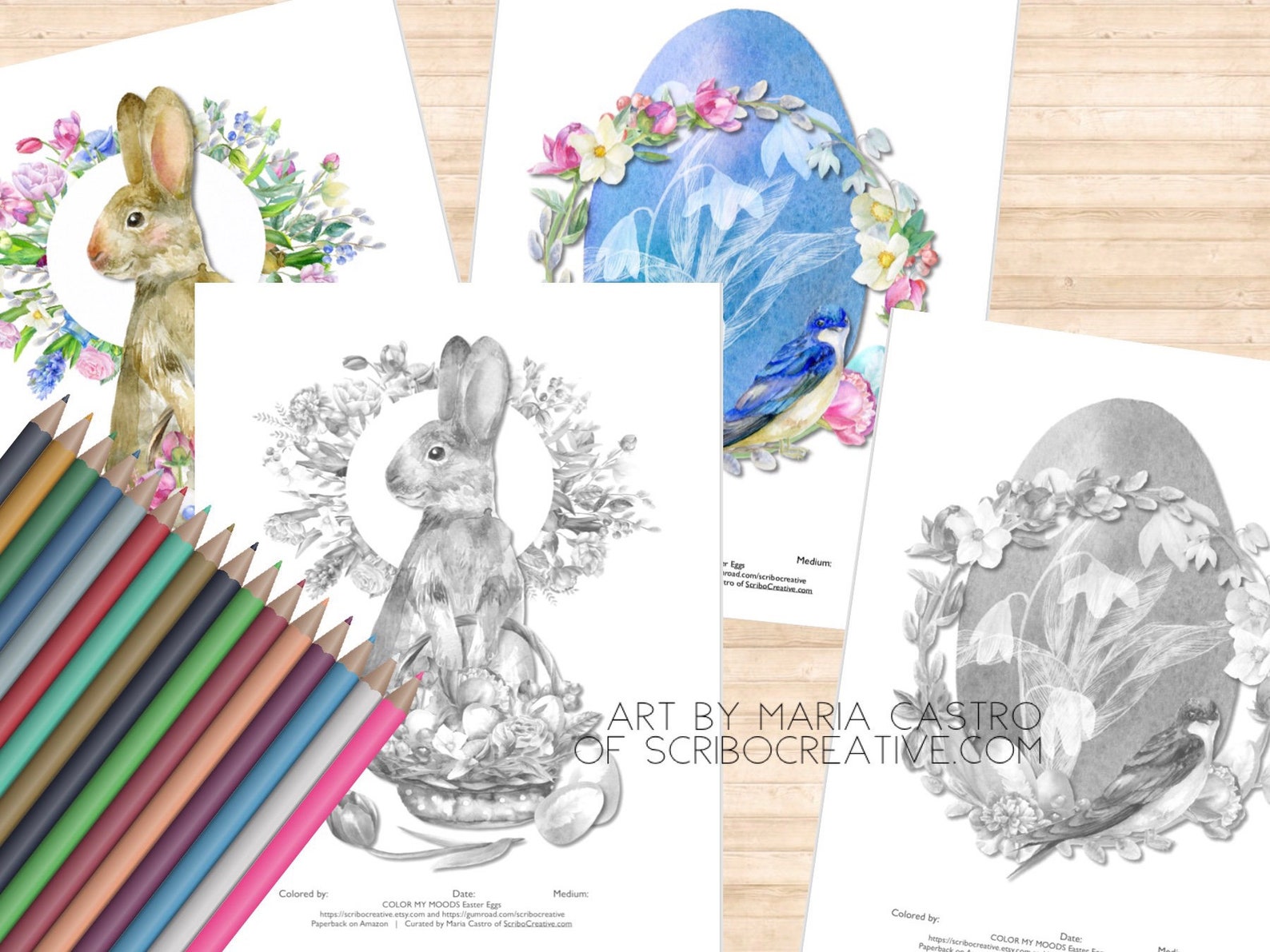 Click to Order this digital download from Etsy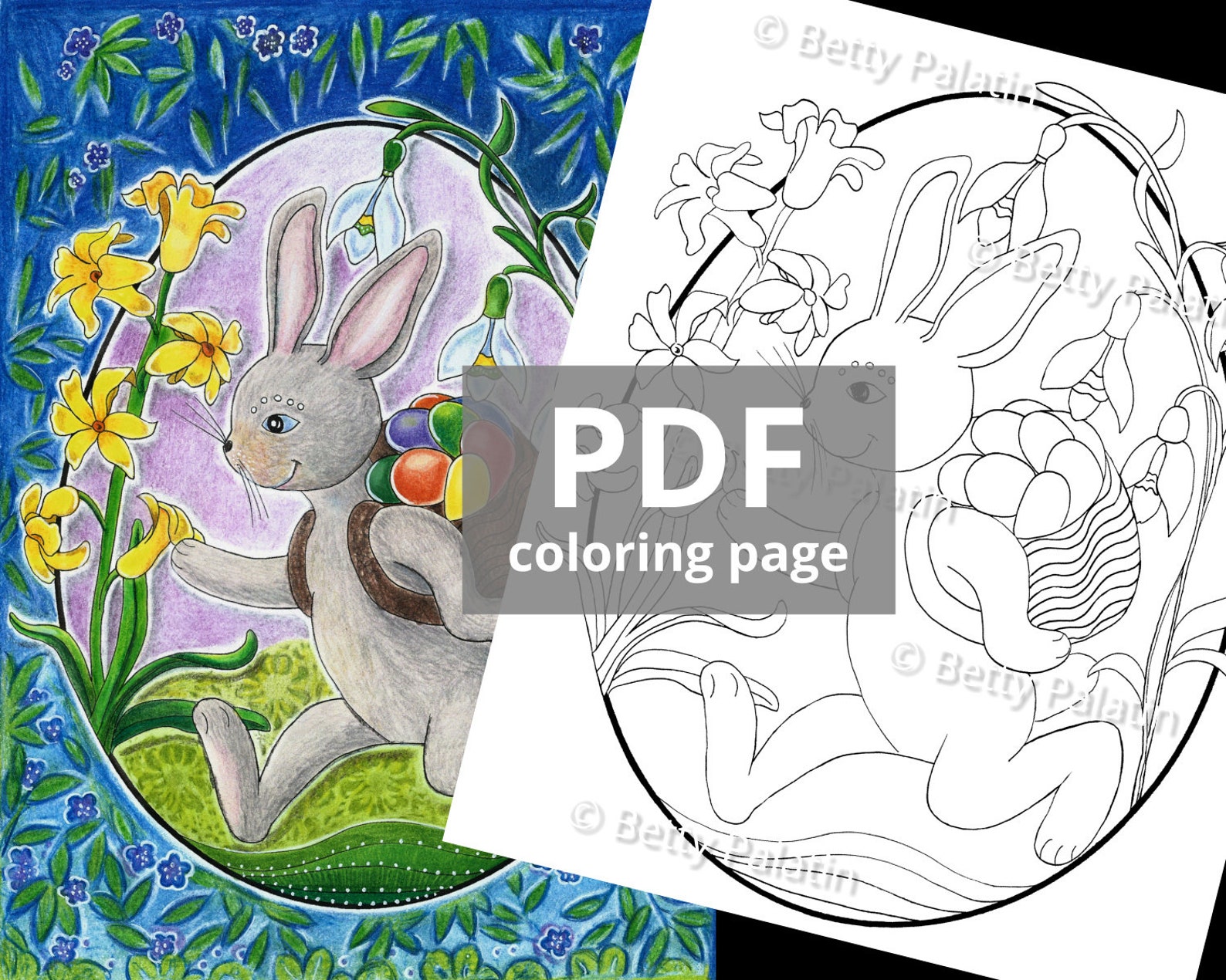 Click to Order Easter Bunny Download here.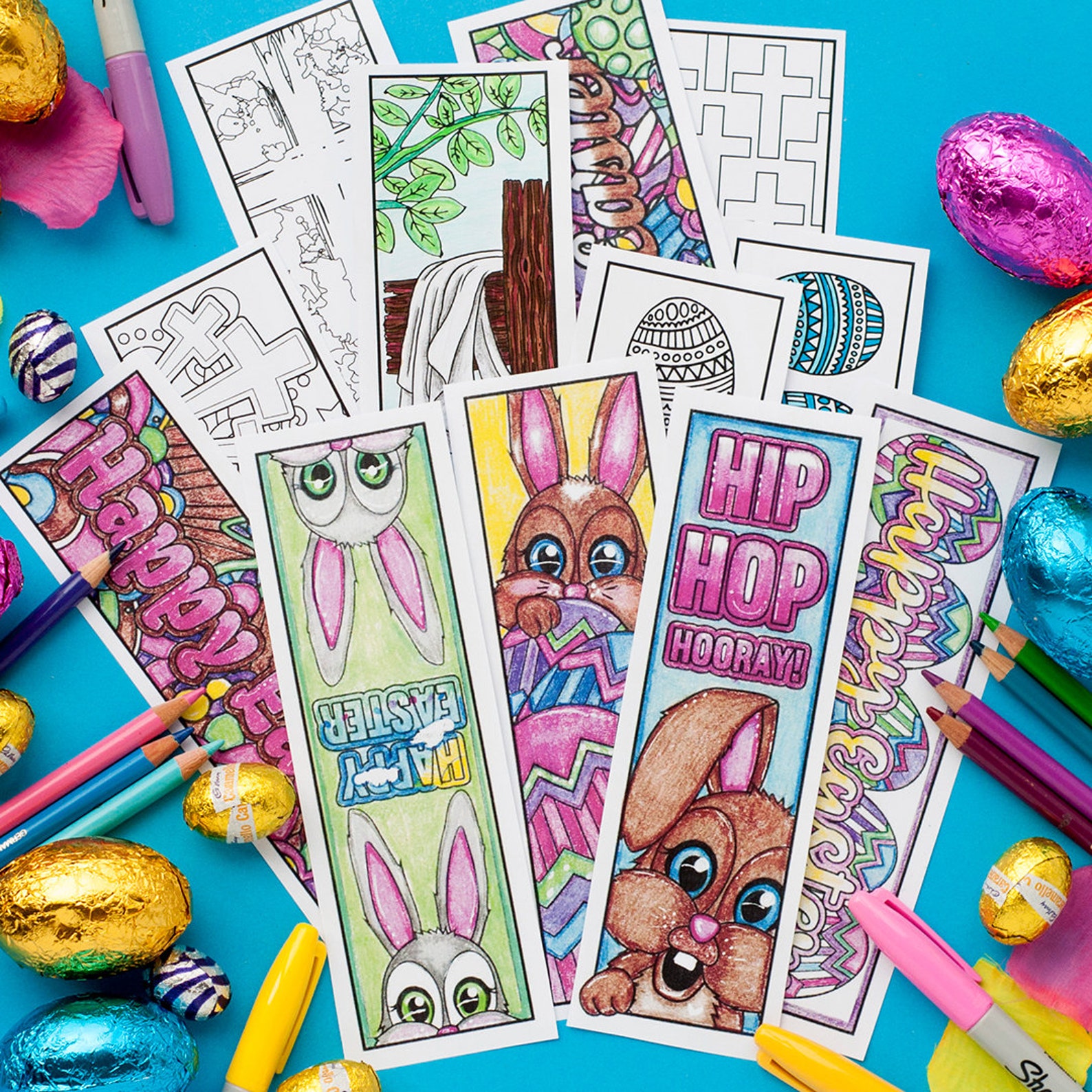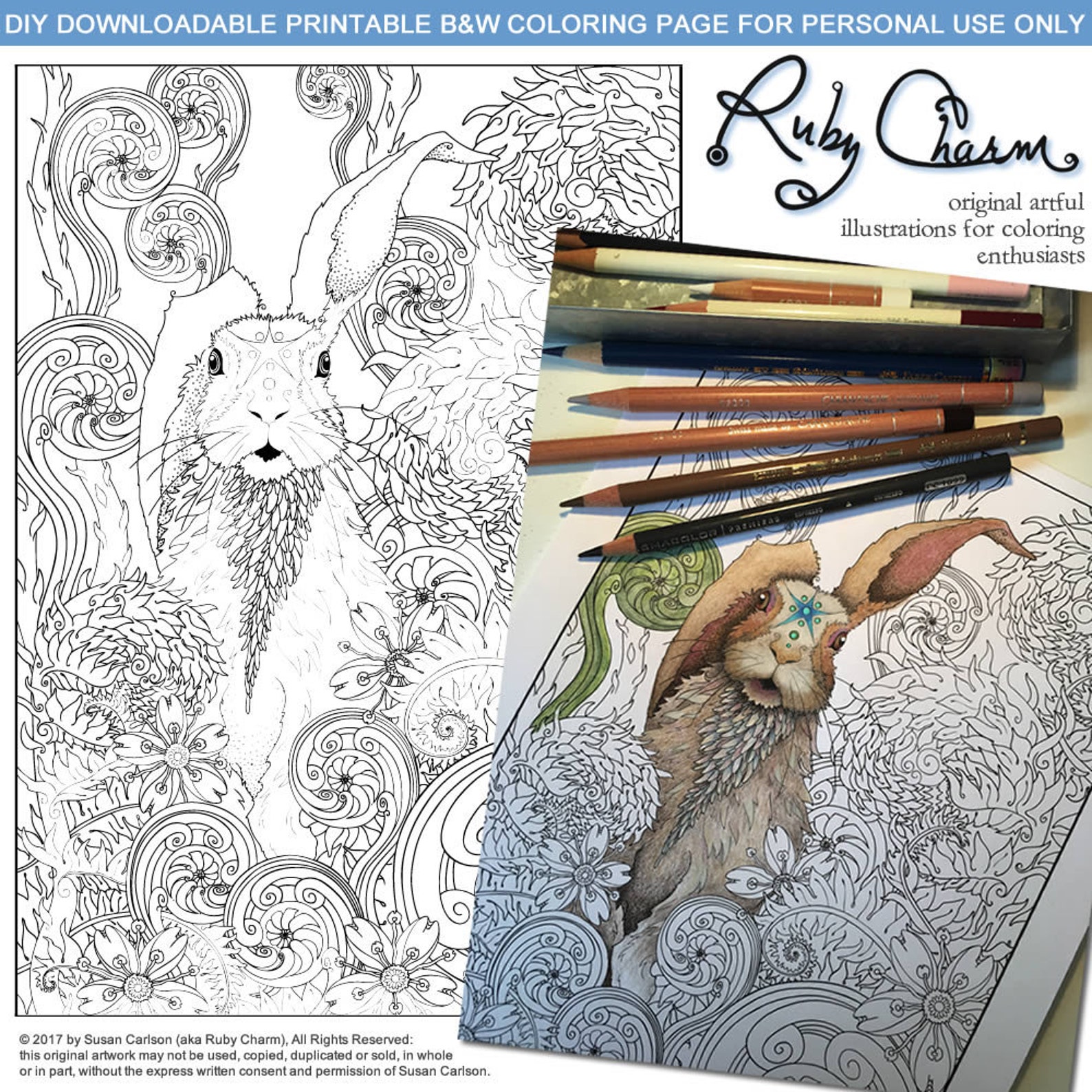 Order Spring Rabbit on Etsy Here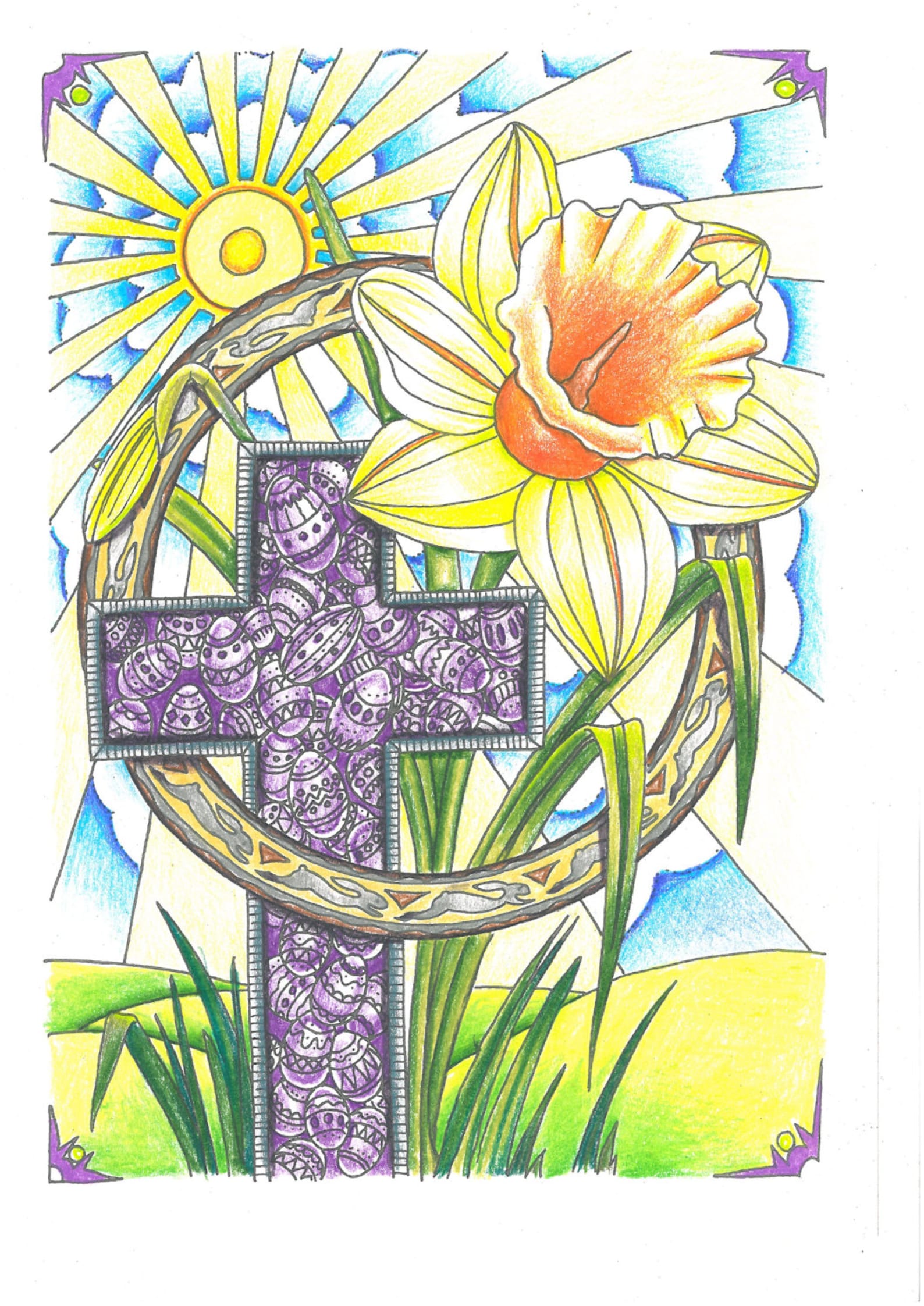 Order Easter Coloring Download Here
Springtime Coloring Books for Adults
Click to order Amazon US, UK or Canada
by Masja van den Berg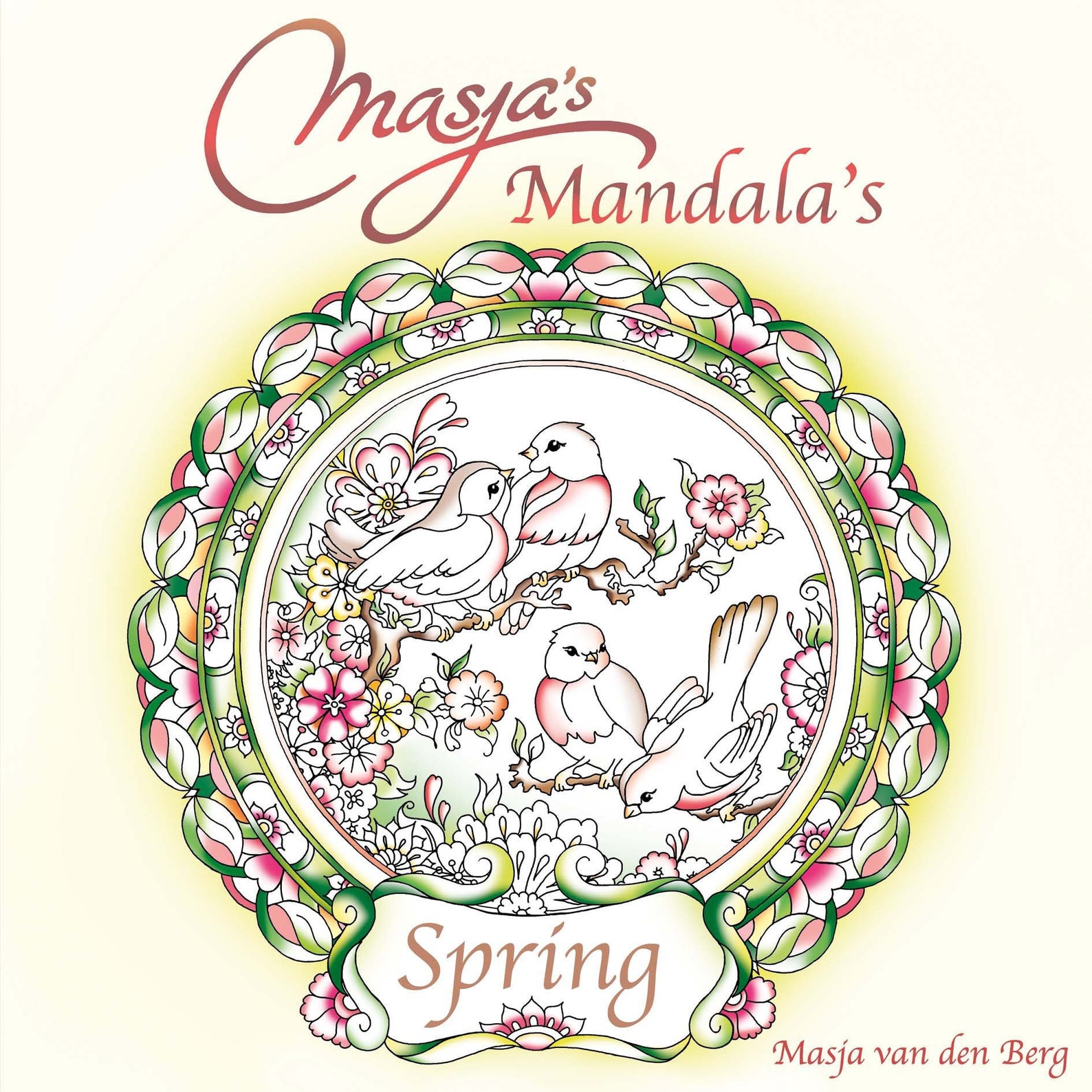 Click to Order Masja's Mandala's
The fourth coloring book from the fabulous Hanna Karlzon released August of 2017
Click to Order Amazon US   – Amazon UK    Amazon Canada  
Click to Order Amazon US, UK, or Canada
This is a Creative Haven book which has one-sided images and perforated pages. Perfect for sharing or sending as an Easter Card.
Click to Order Amazon US, UK or Canada
Ellen Jareckie was born in Bennington, Vermont in 1959. As a child, she spent much of her spare time drawing. She also kept a variety of pets throughout her childhood, which included a pig named Pipsqueak (who was raised on a bottle) a quail, some lizards and, of course, mice. When Ellen was introduced to her first mouse, it was love at first sight, and the beginning of a lifelong interest, which would eventually lead to the creation of House-Mouse Designs. She depicts her characters in a life-size human environment, which is designed to give the viewer a "mouse's eye" view of the world. She recently added a line of bunny characters called HappyHoppers and a line of bears, Gruffness.
Summer Time Fun with the Mouse Family from House-Mouse Designs® – a very mice coloring book, featuring whimsical illustrations by artist, Ellen Jareckie. 20+ black and white images for you to creatively color.
Click to Order Amazon US Amazon UK
Click to Order Amazon US & Canada Amazon UK Book Depository
Click to purchase on Amazon US, UK & Canada here
Click to Order Amazon US, UK or Canada

Coloring for all Seasons – Spring
We received this coloring book for review from the Green Leaf Book group and were thrilled with the variety of flowering images to color. From whimsical to botanic drawings this flower-filled coloring book includes work from dozens of artists. The paper is medium weight and printed on one side only.
FREE Spring Holiday Coloring Pages
Easter Eggs to Color
You can also find cute free patterns on Embroidery Pattern Pages too.. this is a cute flower-patterned egg.
Free Easter Coloring Pages
If you are new to coloring or just want to dive in a little deeper be sure to read our expansive supply recommendations along with our tips and tricks articles.

*How to Get Started with Adult Coloring Best Colored Pencils
*Best Gel Pens
*Best Markers that Don't Bleed Through the Paper
* Background Supplies
*Coloring Tutorials
*13 Tips & Tricks for Colorists