I've participated in Lifebook several times and one of the best parts is discovering new teachers whose techniques and styles you fall in love with. Many of them have Etsy shops and you know I love supporting Indie Artists.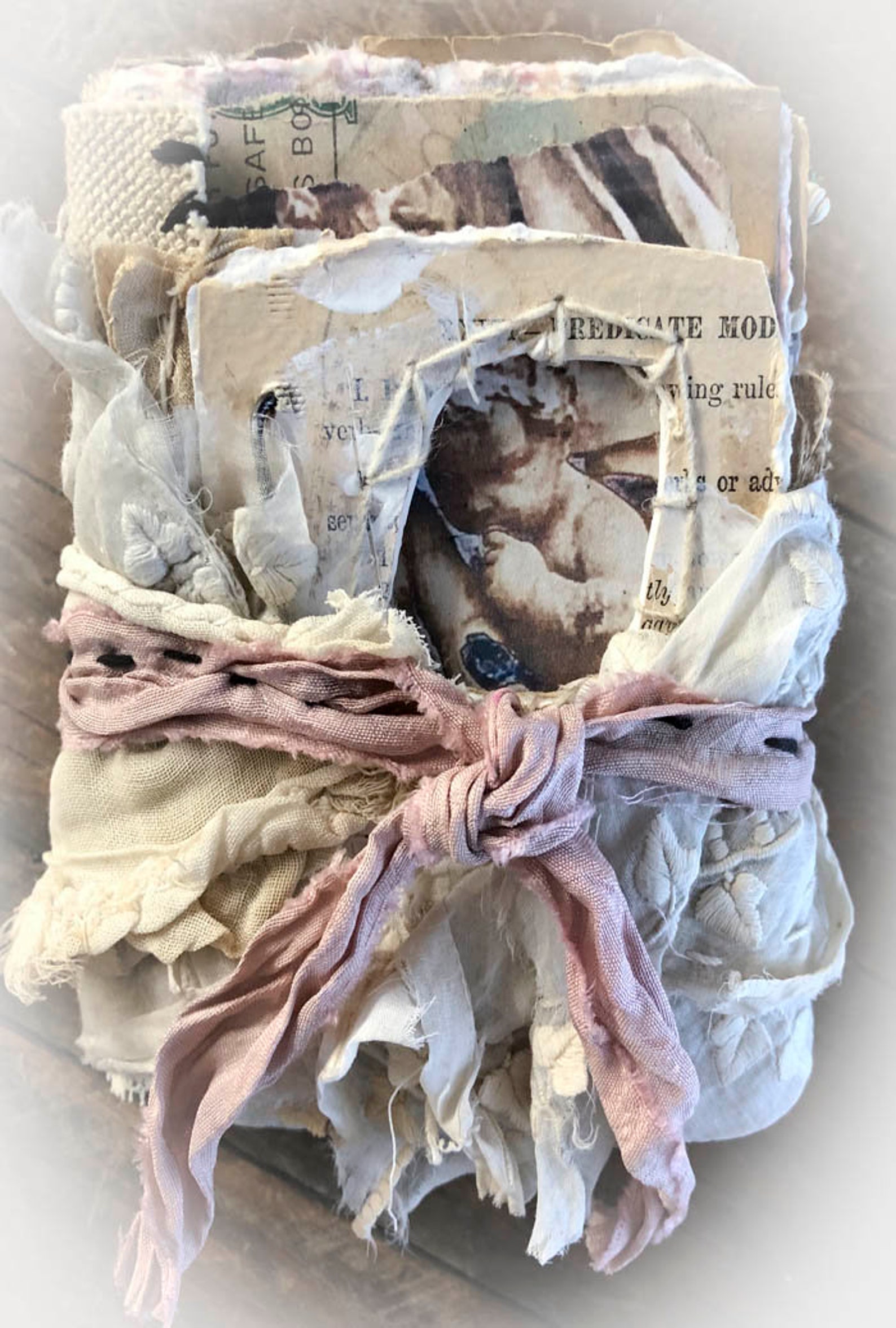 ONLINE CLASS tutorial instructional video fabric book class by artist Nellie Wortman
This is such a sweet gem of a book. It fits in the palm of your hands. There is something magical about being able to hold something this small.
There is something to be said, for holding a piece of art that you have created, that captures the memories or moments that you wish to revisit time and again.
In this class Nellie will teach the following:
How she creates a book this size
Her thought process, in creating and choosing the items within this book
Adding paints and inks, to create the looks on the pages
How to sew the pages to the spine and create the fabric looks
Create a fabric wrap
Click here to purchase this class.
Angela Kennedy Art
I actually became aware of Angel's work from her Instagram @PennyStamper because she was taking the same class as I was and I found her via the hashtags. I instantly fell in love with her style of girls. You can recognize them immediately. In her Etsy store she
offers original art paintings, illustrations, art postcards, prints, stickers, and magnets plus online art classes you can do at your own pace.
This class is on my list to take.
Spirited Watercolor online class
This class is from the Art for Earth 2021 course. In the class, she provides downloadable videos with step-by-step instructions on how to create the painting as shown.
Isn't she GORGEOUS!?!?!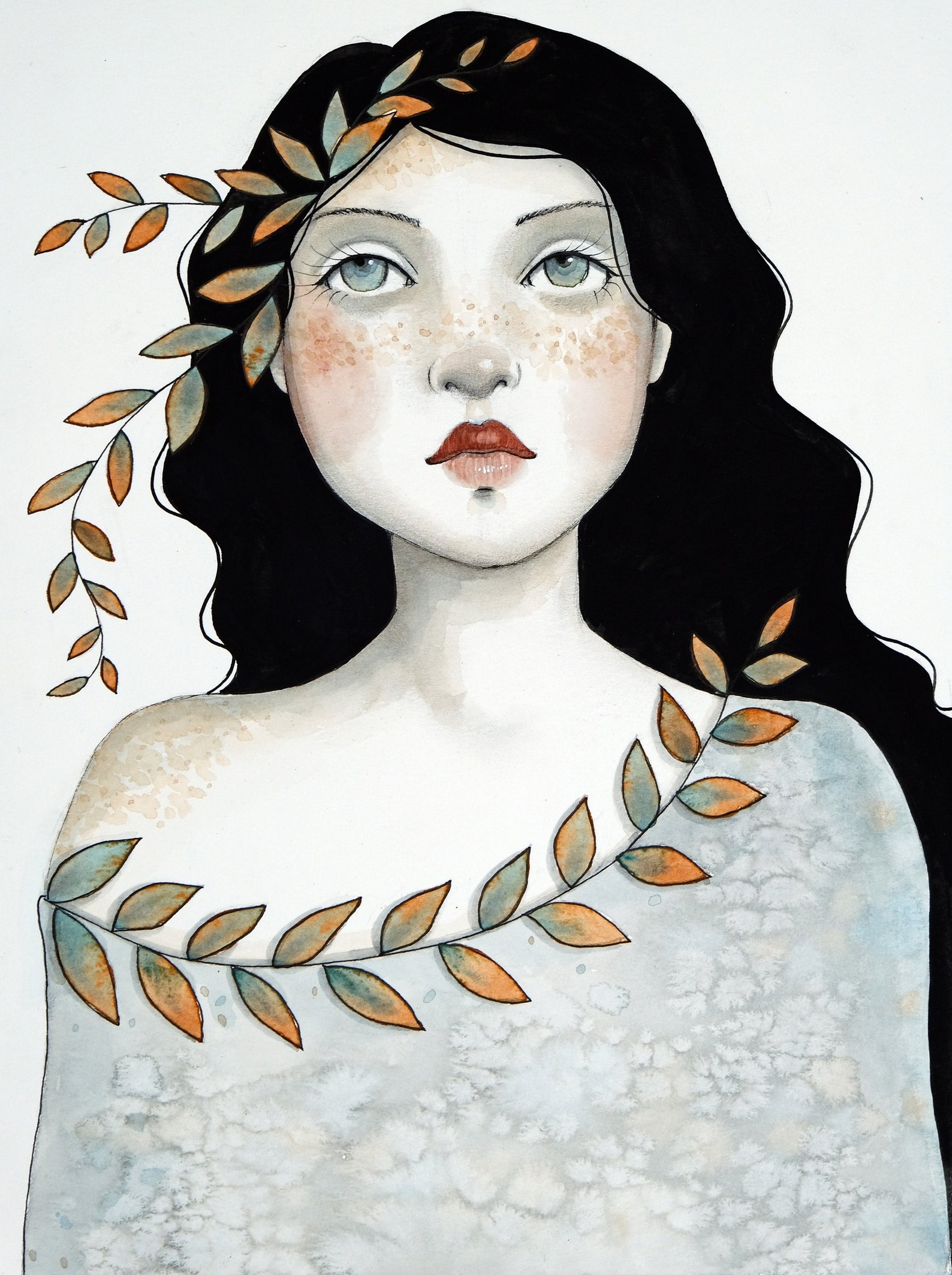 Click here to purchase and you will have instant access.
I also love her Rapunzel Watercolor online Etsy class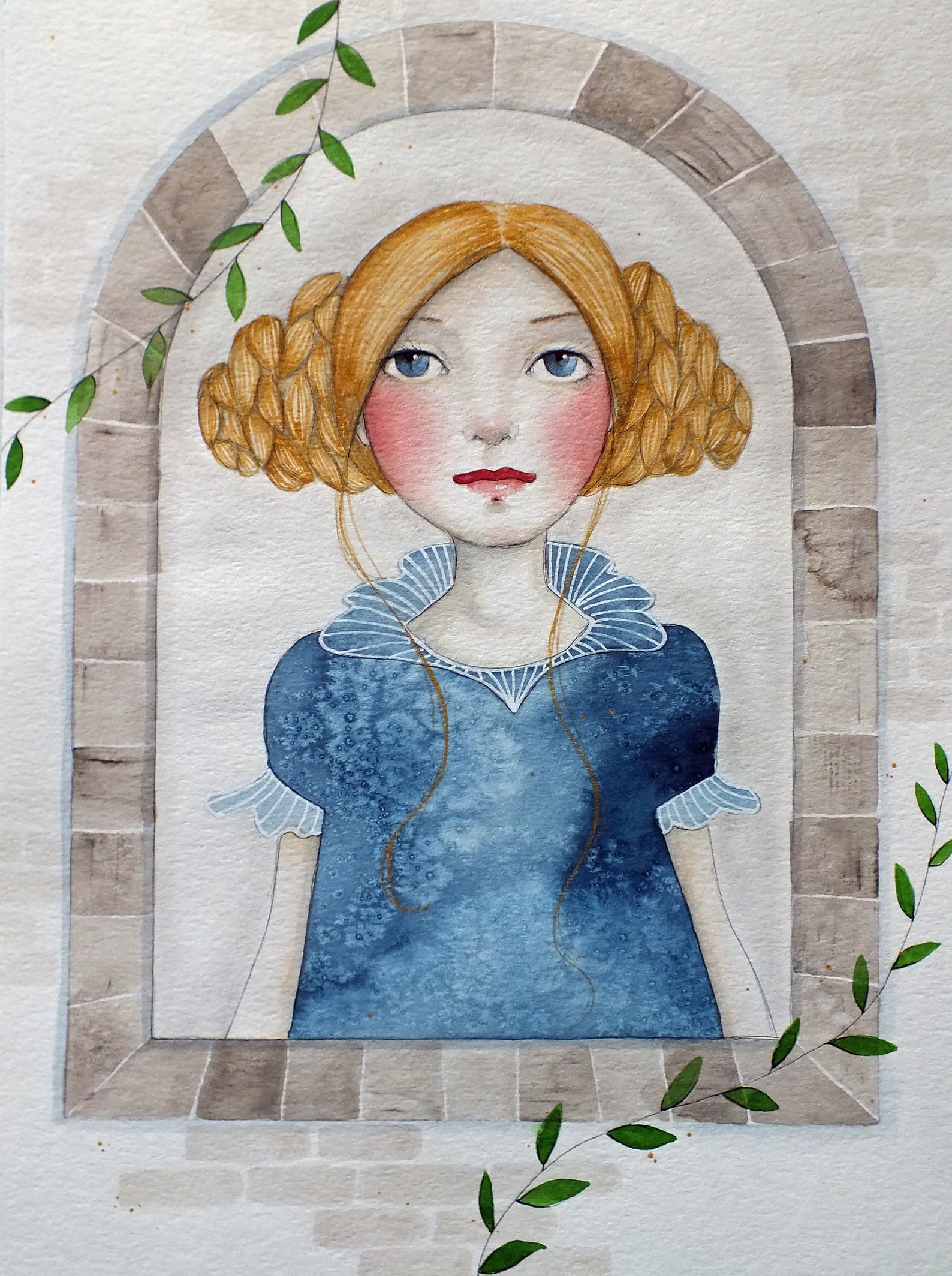 This class is from the Ever After course. In this Etsy class, Angela provides downloadable videos with step-by-step instructions on how to create the painting as shown. There is also a style development video. Once you pay you will find the video and Facebook class group links, PDF and supply list in the instant download. There is also a Facebook group to share your progress with other classmates and get any questions answered. 
Click here for instant access.
The painting at the top of this page was done by me in Laly Mille's Soulful Abstract class. All of her courses are wonderful.
Sarah Trumpp Art & Yoga Instructor
Sarah Trumpp is a heart-centered yogi, an odd-centered artist, and a love-centered human. She fully believes in the power of laughter and not taking yourself too seriously coupled with the power of deep empathy and compassion for all beings twirling around on this spinning space-ball.
Sarah lives in the rural wilds of New York in a skeleton-adorned house with her maniac children, goofball husband, and tiny derpy dog. She is a part-time volunteer firefighter, part-time volunteer librarian, part-time yoga instructor, and full-time artist who hoards ink and watercolors, collects fountain pens and skulls, and has a stencil collection that could fill a small boat (if things were suddenly measured in boats).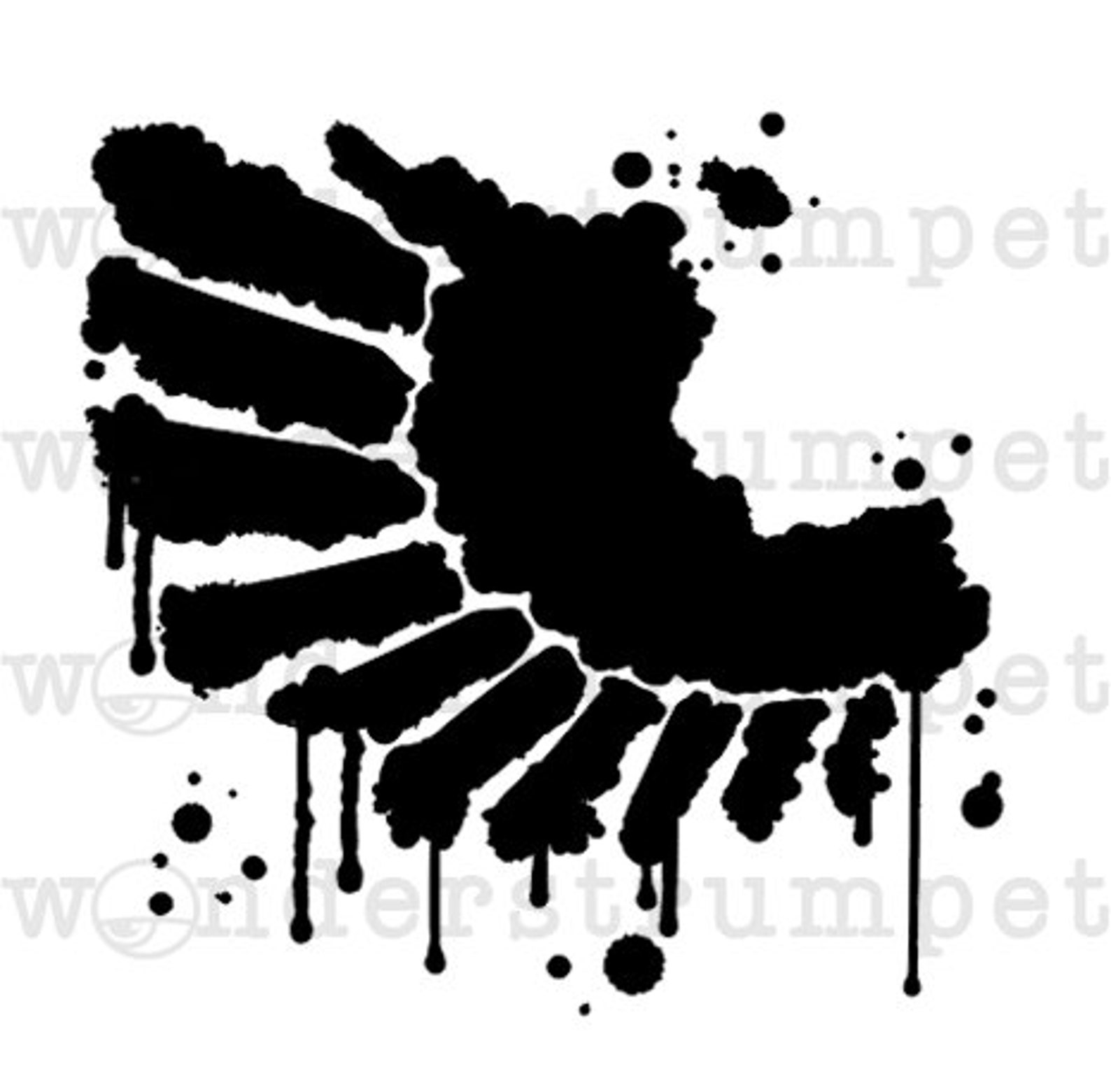 Speaking of stencils, she sells her unique stencils on Etsy for your Mixed Media, Revolution Starting, Art Journaling, Witchy or Yoga Projects.