The first inhabitants of North America the indigenous native American tribes had a rich and vibrant history before the colonization and we looked for coloring books that captured that heritage. We looked for indigenous artists and happily, were able to find a few.
Coloring Book for Adults Inspired By Native American Indian Cultures and Styles: Wolves, Dream Catchers, and Totems.
Click to Order US, UK, Canada, Mexico & Europe
Click to Order US, UK, Canada, Mexico & Europe
Etsy Artist Tasi Orr is a Native Alaskan artist and member of a Yupik tribe. Her coloring bundle includes natives of several areas including a beautiful Andes princess caring for her llama, a beautiful Hopi princess sitting on a soft woolen rug, a Beautiful Polynesian princess who places a hibiscus flower in her hair and a Siberian Yupik Princess tending to her reindeer in a field of arctic cloudberries.
This coloring book from well-loved artist Marty Noble contains Dreamcatchers, kachina dolls, animals of all kinds, native ceremonial garb, and pottery.
Review… "I'm Navajo and it was nice to find a coloring book that offered Native American designs and illustrations. The illustrations are really pretty in this coloring book and cover a broad spectrum of different tribes. "


Delinah – Amazon
Click to Order Amazon US, UK, Canada, Spain, or France
40 Pretty Floral Coloring Pages for Adults, Native Affirmations from an Indigenous Etsy artist. 40 pretty flower/botanical coloring pages, each with an empowering Native affirmation or humorous N8v saying. This is a digitally downloadable book which I have started ordering more and more. You can print more of your favorite pages and not have another book on your shelf to store. This artist has dozens of other digital bundles in her Etsy Shop here.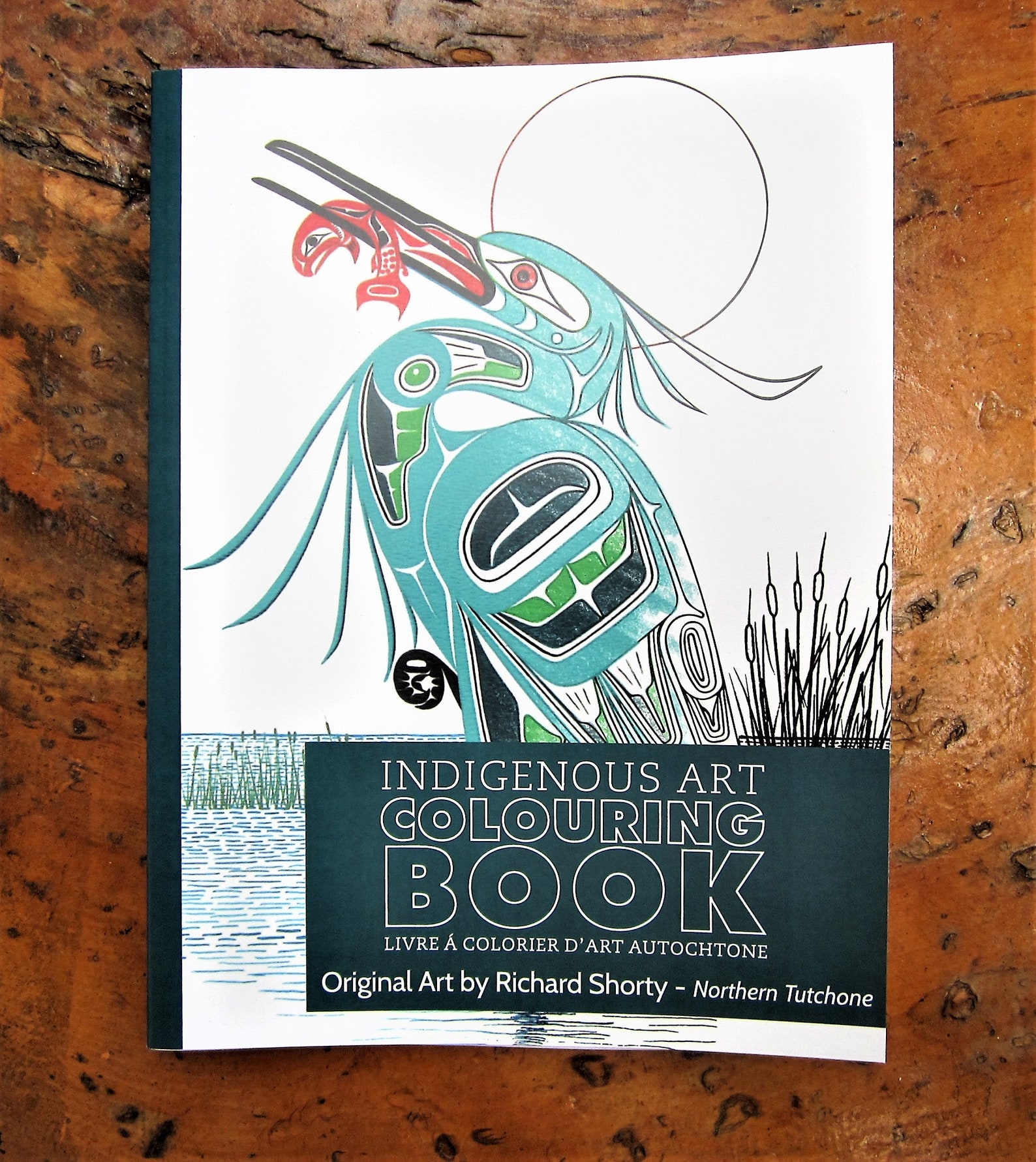 Northern Tuchone Yellowknife coloring book from artist Richard ShortyThe book features 28 – 8.5 x 11 coloring pages based on original pieces of artwork created by the artist.
The 3 Pow Wow coloring books include a wide variety of designs that are taken from authentic Native American blankets, beadwork, patchwork, and ribbon work seen at Pow Wows. This is volume 1.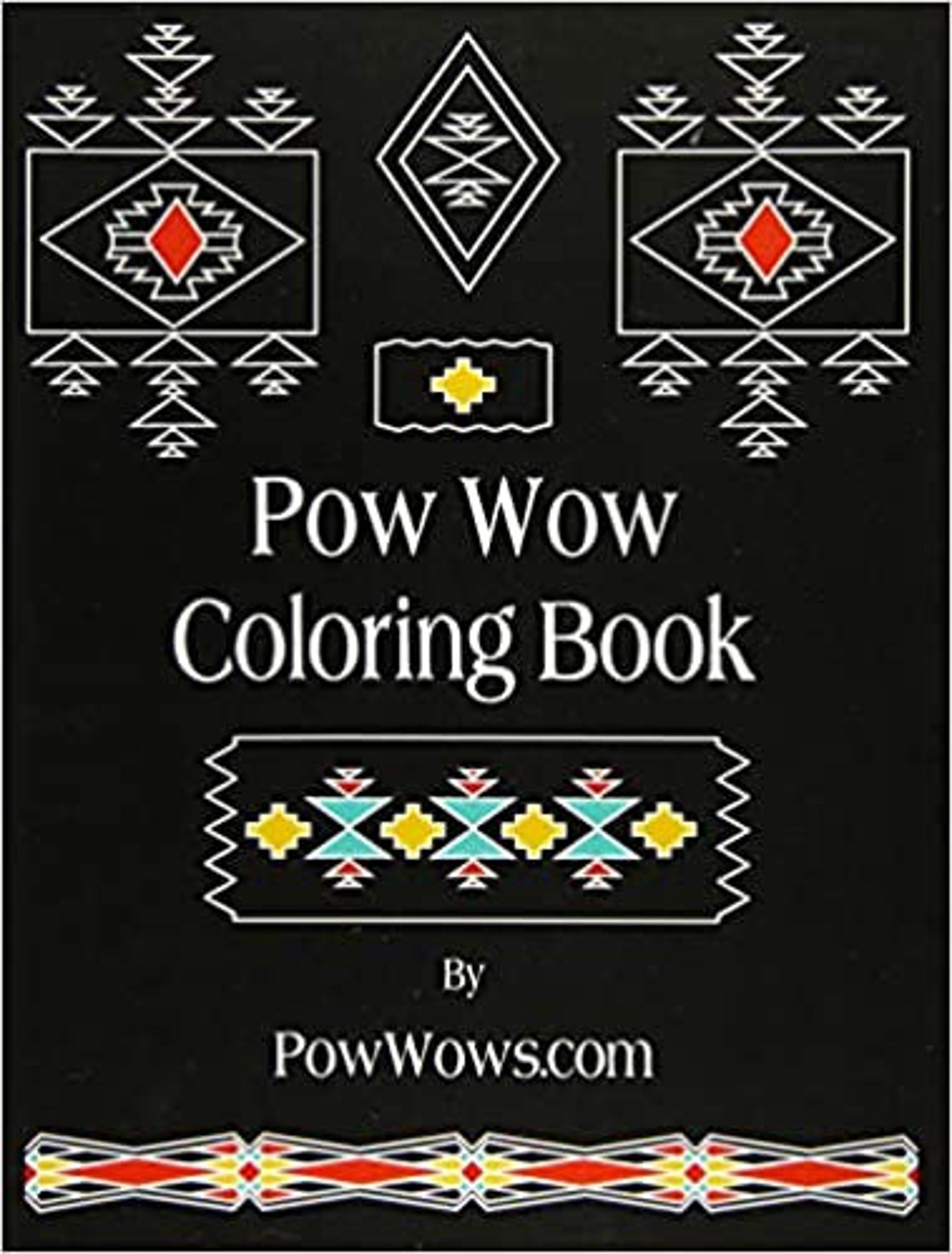 Click to Order US, UK, Canada, France or Spain Order on Etsy
Detailed artwork from Henry RedCloud Andrade that will fill heads with wisdom and hearts with Brown Pride.
Love this book, it's an amazing piece of indigenous art filled with so many historical and current indigenous leaders


Sarena P. on Amazon
Click to Order from Amazon US, UK, Canada, Spain or France.
If you know of a book or artist that should be celebrated, please contact me here or leave a comment below.