I kept seeing amazing illustrations in my Facebook Colorings groups where the books are not available on Amazon or Book Depository and it is quite distressing to see some of the beautiful colorings and not being able to see them all for yourself, then I found Etsy. Not only can you get the beautiful Japanese, Polish and European books from the Etsy shop owners but you can also get instant gratification from some of your favorite artists as they sell you downloadable PDFs that you can be printing and coloring in a matter of moments.
Hard to Find Coloring Books Available on Etsy
70 East Books is one of my favorite sellers of hard to find coloring books, they have Japanese, European, Swedish, you name it, over 300 gorgeous coloring books shipped to you from Korea.  This shop has 851 sales with 256 5 Star reviews.
Kanoku Egadu The current coloring book I've been lusting over after seeing Chris Cheng coloring in it is Menuet de Bonheur Colouring Book by Kanoko Egadu or Rhapsody in the Forest II.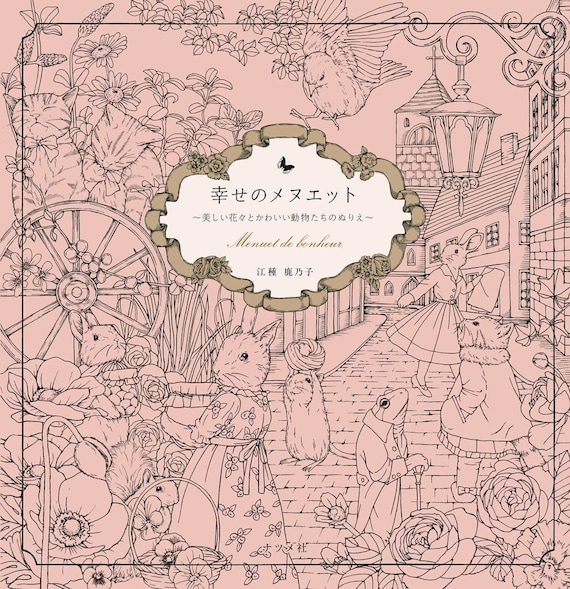 Japanese coloring books have a very distinctive style with loads of minute details that are just aching to have color applied to them.
"The Day we Finally Meet" a Korean Coloring book has adorable forest animal scenes to enjoy here.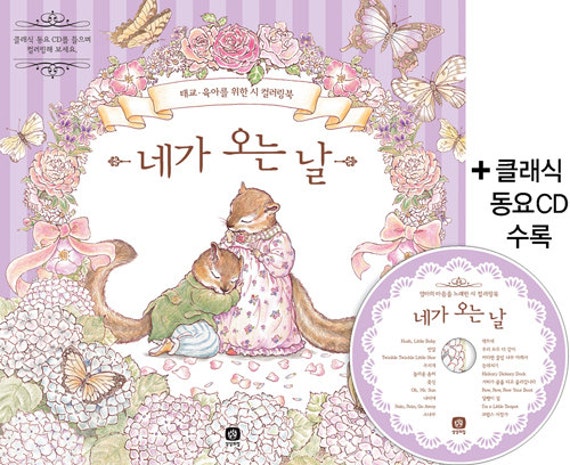 I'm about to receive this book from the author so I will post a flip thru as soon as I can but in the meantime, you can take a look at the colored in images from this little gem on Instagram here. The book ships direct to you from the Czech Republic via her Etsy profile here.  This book is also now available on Amazon UK.
Klara messaged me this morning that she has been able to get her book  Čarovné lahodnosti's / Magical Delights in stock on Amazon US. Yes it is a bit more expensive than most books but I believe you will love it!
One of my first coloring books purchased was Tanya Bond's Inklings via Amazon. While I adored her artwork, the CreateSpace paper just didn't do it justice. I was thrilled to discover that she sells her books along with a ton of her art in both digital download formats as well as all of her coloring books on beautiful thick paper. I immediately ordered both.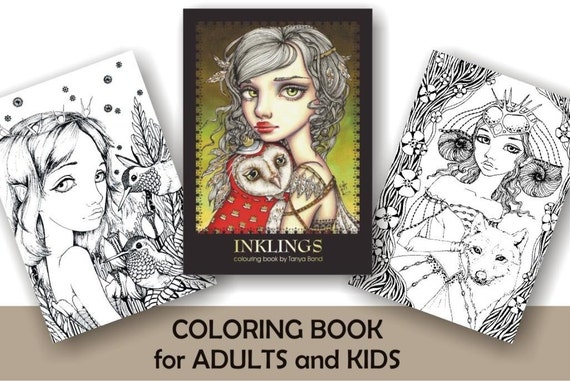 Tanya Bond's artwork is incredible with her iconic big eyed girls most of which have their lovely animal friend as well. These books are printed on one side with gorgeous thick paper. You won't be disappointed. YES, they are more expensive than on Amazon but if you are a paper snob like I am, it's worth it.
She also has art that she has colored in to buy as well, along with downloadable PDF's for instant gratification.  Her second book Inklings II is equally fabulous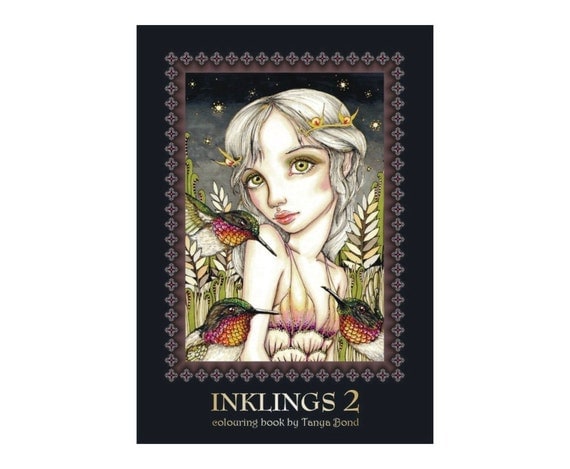 "Inklings 2" colouring book has 24 black line illustrations and a full colour cover showing examples of inklings in colour. The book is a big but easily manageable A4 size (a little under 9×12 inches) and has 150gsm pages that are stapled together with a full-colour cover into one beautiful colouring book. The images are printed on one side of the pages – the back of each image is blank. Click to order on Etsy.
Ellen's art is exclusive to Etsy with 8 original drawings available for only $1 each for immediate download by clicking here. This one is my favorite!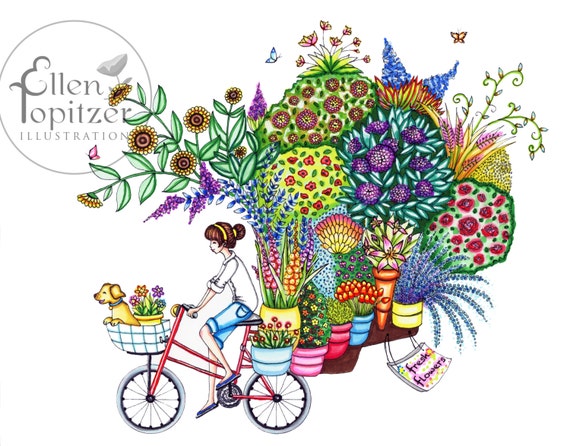 Another from 70 Books East is "Mysterious world of the cat and his friends" Coloring Book.
This Japanese Cat explores the strange world of Japanese artist Kurami Sayo. Take a look at this adorable images.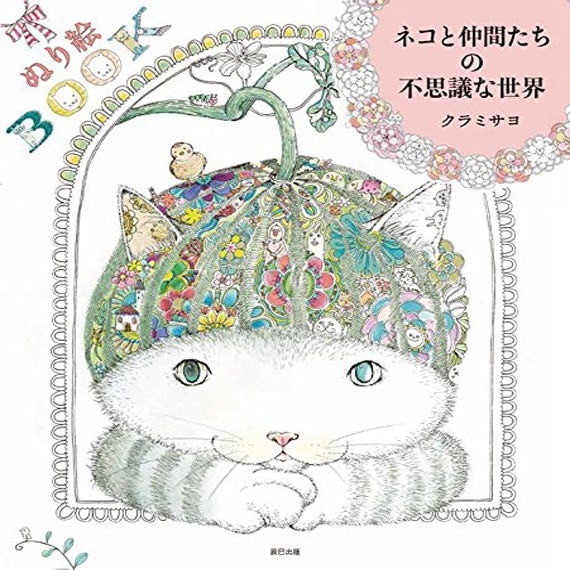 There are many books to explore on  Dover / Creative Haven Books and Book Depository  so explore those options as well.
It is highly recommended to the Hobby Lobby & Michaels App to your smart phone. That way you always have the coupons with you.
AMAZON PRIME – If you aren't a member you should look into it.
You get free 2 day shipping every day at Amazon with Amazon Prime. You can try it for free right now.
The Amazon Prime membership program offers other special benefits for just $99 per year. Members can instantly watch over 40,000 movies and TV episodes and borrow 1000's of books from the Kindle Owners' Lending Library.